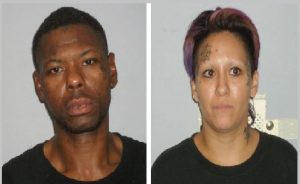 A burglary early Friday morning at a Flower Mound department store ended with Flower Mound police searching for stolen goods, and the capture of two suspects.
Police said that just after 4:30 a.m. they were alerted to a break in alarm at the Belk department store on FM 2499 at Dixon.
Apparently, the suspects didn't know that a Flower Mound officer was checking the back of the store at the same time as they were allegedly breaking into the front, according to Cpt. Wess Griffin of the Flower Mound police.
Three males and one female came out of the store's public entrance just as an officer pulled up to the front of the store and turned on his cruiser's lights.
The officer yelled at the group to get on the ground, but only one person, Lamar Benton, 38 of Dallas, complied and was arrested. The others jumped into two vehicles — a red Ford Mustang and a silver 2015 Kia Sportage — and fled the scene southbound on FM 2499.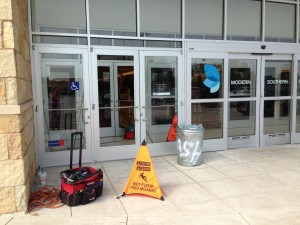 Additional officers responded to the scene to look for the fleeing suspects. The silver SUV crashed at FM 2499 and W. Windsor Drive.
The driver, 30-year-old Jessica Cuevas of Dallas, was subsequently arrested by police.
Reports indicate that the Kia may have crashed when the driver tried to take a turn too fast, Griffin said. It clipped the median, which caused the SUV to roll onto its side.
Police found a handgun in the Sportage.
Cuevas was not injured in the wreck, Griffin said. She and Benton were charged with burglary.
A massive amount of property is being recovered and cataloged by police. Items stolen include jewelry and high end handbags, he said. A sledgehammer was also recovered from the Sportage, and police believe it may have been used to break into the Belk store.
"Apparently they just completely demolished the inside of Belk," Griffin said. "There is a lot of damage to the interior. It almost looks like — obviously they had a lookout — the other three were assigned to get specific items of value."
Police aren't yet sure how much all of the stolen items are worth, he said.
"Clearly they've been committing other offenses," he said, adding that commercial property from other businesses was found in the SUV.
No similar offenses have been reported in Flower Mound, Griffin said.