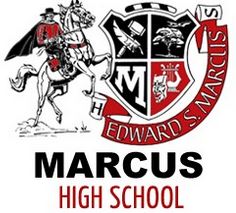 A smoke alarm sent some Flower Mound students out of their school buildings on Friday morning.
Firefighters cleared the buildings at Marcus High School, where a smoke alarm went off around 10:15 a.m.
Brandon Barth, of the Flower Mound Fire Department, said the company who manages the smoke alarms were running a test and the Marcus High alarm sounded accidentally.
Students were safely returned to the building a few minutes later, said Elizabeth Haas, spokeswoman for the Lewisville ISD.
The campus has separate buildings for 9th and 10th-12th grades. Both buildings were evacuated.