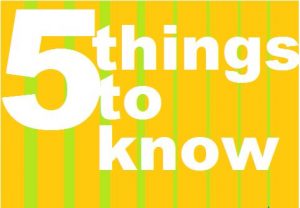 Good Morning to you all! Happy Friday! Here are five things to know today:
Ever wonder when you don't have to stop for a school bus with its lights flashing? Find out the one exception here.
Are you ready for some football? We are! Check back with us tonight for recaps and follow us on Twitter for live updates.