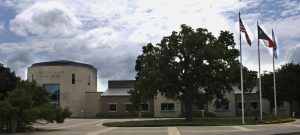 by Laurie Mullens
At the August 25 meeting, the Highland Village City Council held a public hearing and received a FY 2014-2015 budget presentation, including indications that more personnel could be necessary.
The City of Highland Village ad valorem tax rate has remained unchanged since 2000.
Assessed valuations came in at a 6.9 percent increase allowing the city to address identified personnel and supplemental items. The proposed base general fund budget expenditures total just less than $15.3 million, a 5.2 percent increase from 2014-2015.
A supplemental budget is also included totaling about $1.9 million.
In public safety, new personnel is proposed and only added within the confines of available revenues. In public safety, three firefighter/paramedic positions are proposed to provide relief and eliminate or reduce mandatory overtime costs in the fire department. Filling these spots would also help maintain a constant staffing level of five per shift and the addition of two police officers providing funding is secured.
Also part of the budget is an emergency radio system upgrade to meet compliance standards and enhance reception and replacement of the current Computer Aided Dispatch and Records Management System (CAD/RMS) with a more efficient and advance software which allows for integrated dispatch centers between Highland Village and Flower Mound.  New public safety equipment such as tasers, body cameras and a life-assist cot are also needed.
This year's budget also includes capital improvement items with the overlay of Highland Village Road from Highland Shores/Brazos Boulevard to FM 407 and emergency repairs to Canyon Creek Drive, which experienced a structural failure in the recent floods.
A reorganization of the IT department following an organizational analysis recommends a network support technician and a GIS technician, with the cost of both positions offset by the elimination of part-time staffing and the combination of an administrative assistant position.
Another public hearing on the budget will be held on September 8 and the final read of the budget will take place on September 22.
Laurie Mullens is public affairs manager for the City of Highland Village.