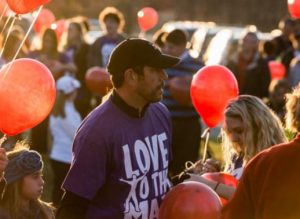 A Marcus High School coach has hit a hole-in-one, earning an exciting title for himself, and the school.
Kerry Gabel is head golf coach at MHS. He was recently named the 2015 Co-Coach of the Year by the North Texas High School Golf Coaches Association.
Gabel has coached 40 all-district, 8 all-region and 4 all-state golfers. He's pulled in 3 district championships, 3 regional qualifiers and 2 state qualifiers.
He has been named district coach of the year 3 times and all-region coach of the year as well.
Gabel is a DFW tournament director for the Texas Junior Golf Tour and Texas Collegiate Amateur Tour and works with the University of Texas junior golf camps.
He attended Concordia University and graduated from Texas State University.