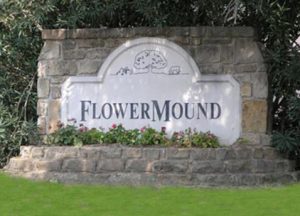 The Flower Mound Town Council recently convened and what follows is taken from that meeting:
The town council voted to override its earlier decision to deny an exception to the town's ordinance code to allow the relocation of utilities along Rembert Drive, to maintain current electric service to three homes there. Developer Reginald Rembert asked that those lines be relocated out of the way of new pavement and remain overhead instead of placing the utilities underground as required by town ordinance.
Councilman Kevin Bryant said that an accusation made at the end of the August 3 meeting, accusing one of the council members of being an active participant of the Facebook group, GroSloFloMo, was aimed at him. "My being in that group was not illegal, unethical, nor raise any other issues for the town," Bryant said, adding that he did not comment on any thread on the post. "I have done nothing to call my stand on this council into question."
The council approved a policy resolution to continue to offer tax abatement as incentives for economic development. Economic Development Manager Mark Wood said the policy won't change except for a few minor wording changes.
The council also voted to approve a 25 mph speed limit on Strait Lane south of Lexington Avenue, Shadywood Court, Shadywood Lane east of Lexington Avenue and Twilight Drive. These roads, located within the Oaks of Shadow Ridge development, had been set at 30 mph limits. These roadways are located close to Bluebonnet Elementary School. In late 2006, the council approved a motion to allow for 25 mph limits on certain residential streets located within 1/4 mile of a school property. Some of these streets are just outside that parameter and required an exception from the council.
Last week, the River Walk at Central Park developers submitted their development application for their restaurant row. "So that's moving forward, we're really excited about that," said Town Manager Jimmy Stathatos.