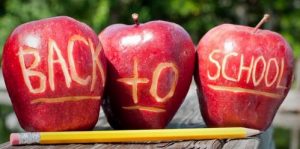 The 2015-16 school year will begin Monday for all students in the Denton Independent School District, but freshmen will be inside school halls on Friday.
The Freshman First Day program is intended to make sure these students get an early, first-hand look at high school life at each of their respective campuses before the rest of their classmates.
High school newbies will attend classes, walk the halls on their own and get acclimated to the Guyer High School campus. Freshman First Day also introduces participants to various school clubs, organizations and programs without the added stress of a typical first day of school.
Students can bring their lunch or buy it at school. Busing will also be available for students who normally ride.
For more information call 940-369-0032.