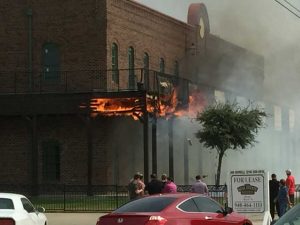 No injuries have been reported after a blaze broke out in an office building in the 3000 block of U.S. Highway 377 near FM 407 just before 4 p.m. Wednesday.
Argyle Fire Chief Mac Hohenberg said the blaze began on the second floor balcony near a smoking area. It was contained to outside the building and no damage was done inside, he said.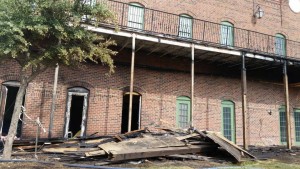 It happened just north of Fuzzy's Taco Shop in Argyle at the Professional Depot building.
Northbound 377 was closed at FM 407 during the blaze.
The building is home to several offices including those of a dentist, a private investigator and an insurance agent.
An investigation is underway to determine the cause of the fire.