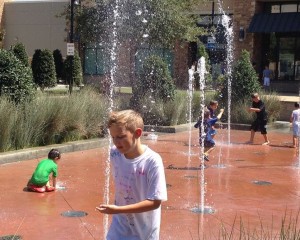 It felt like 103 degrees Friday afternoon in Highland Village, and the heat was just cranking up.
The late afternoon temps racked up a bittersweet heat index of 106 in the bustling area, and some children took to splashing in the water to cool off.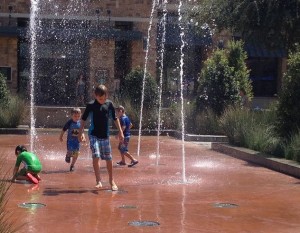 About 1/2 dozen kids hit the geysers at The Shops at Highland Village behind Barnes & Noble Booksellers.
One little guy even did his best to make sure the watery bursts didn't catch him unawares.
Others splashed each other and romped through the cool water before it could begin to boil on the stifling dry pavement.
How did you get relief from the hot, hot weather this week? Send us your photos if you have some!