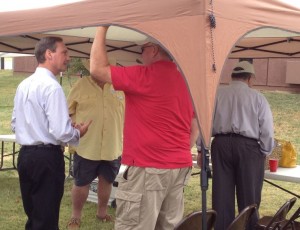 Al Picardi is the secretary of the Summit Club, a non-political service group in Flower Mound. The group has been around since the 1970s, when Flower Mound was in the throes of possible annexation by the City of Irving.
"A group of people that had been friends for all their lives stopped talking to each other," Picardi said.
Picardi, along with a group of citizens and town officials, met for refreshment and a chance to talk about what could help bring Flower Mound residents together for the common goal of bettering the town.
On August 3, the Summit Club hosted Common Ground for Flower Mound just before a town council meeting. The goal was to offer help bridge divides created by recent infighting on the council and among residents.
"We said to each other, 'The same thing is happening again like it did 20,30 years ago," Picardi said.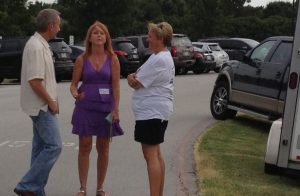 "If all of us focused on working together to serve and support community needs, we would garner much greater appreciation for each other and have less time or need to complain," wrote Mark Glover, historian for the Summit Club, in a letter.
"Maybe we should follow the advice of President John Kennedy who once said, 'Ask not what your community can do for you, ask what you can do for your community.' Well, Kennedy didn't exactly say "community", but he would have certainly thought it if Flower Mound were his home town."
About 20 people showed up for the event, and Picardi said the group expects to host another such meeting in the future.