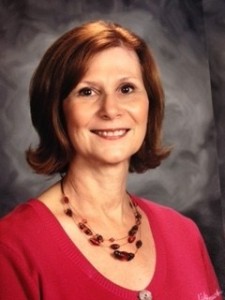 A Timber Creek Elementary School teacher recently was named as the 2015 Region 11 Elementary Teacher of the Year.
Catherine Champon, who teaches literacy/dyslexia intervention, was given the honor late last month. She was one of 64 teachers who participated in this year's competition.
"My family has had the pleasure of knowing and working with Cathy for more than 20 years," said Kevin Rogers, Lewisville ISD's superintendent. "Cathy is an amazing educator who is well deserving of this award. We are so proud."
Champon earned a bachelor's degree from William Paterson University in New Jersey and a master's degree in elementary education from the University of North Texas. She's taught in LISD since 1984.
Competitors were required to complete seven essays describing their educational history and professional development, professional biography, community involvement, philosophy of teaching, education issues and trends, the teaching profession and their message, should they be selected.
About being a teacher, Champon wrote: "First and foremost are my students. I am accountable to them. With a warm and welcoming approach and fire in my heart, my students deserve the best I have to offer every single minute of every single day."
She will now go on to compete at the state level for the Texas Teacher of the Year award. The Texas Association of School Administrators will meet with selection committees to review the applications on Aug. 10. Then, on Aug. 24, three elementary and three secondary teachers will be named as state semifinalists.
Those six will travel to Austin for an interview with selection committees on Oct. 15 with winners announced on Oct. 16.