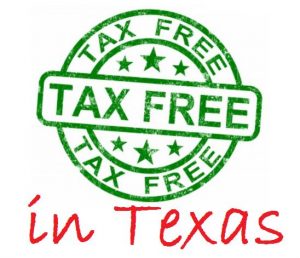 Yes, it's Texas Tax-free weekend in just a few days. Here's the low down on what that means for shoppers this year:
From Aug. 7-9, individual items costing more than $100 don't qualify for the savings, but transactions of more than $100 do as long as none of the items exceed $100.
Get the skinny on what gets the tax break and what doesn't.
Texas rolled out the tax free event in 1999. Each year, the state legislature sets the dates, according to freetaxweekend.com.
Overall spending on things for back-to-school has increased by 42 percent over the past 10 years, according to a survey done by Prosper Insights & Analytics.
That same survey says families of children in kindergarten — grade 12 are expected to spend about $630 for back-to-school needs this year. That's less than last year's estimate of $669.
Total spending is expected to cap at $24.9 billion. If you throw in college spending, that amount goes up to $68 billion.