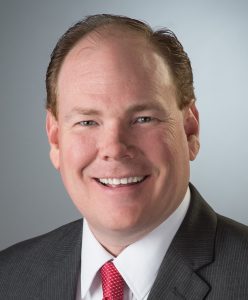 Well, we had another rainy month in June, causing numerous road and bridge closures due to high water and flooding. Our crews have been busy around the clock monitoring these problem areas and the safety of our citizens is a top priority.
Please take extra precaution when approaching these areas and never drive around the barricades.
Denton County earns prestigious gold star safety award
I'm proud to say that Denton County has once again earned a Gold Star Safety Award from the Texas Association of Counties (TAC) for its record of excellence in involvement and commitment to safety in the workplace, as well as for controlling workers' compensation claims.
The Gold Star Award is reserved for counties with the highest degree of safety commitment and success, and this year's criteria is much more stringent than in prior years as the loss ratio has changed from .75 to .50. Denton County is one of approximately 300 governmental entities that collectively self-insure their workers' compensation through the TAC Risk Management Pool.
The Association awards this prestigious Gold Star Award to only those pool members that have demonstrated actions and implemented procedures recognized as proactive in total risk management, and definitely take the effort of every employee in the county.
Country Club Road construction begins July 20
Our office held a neighborhood meeting on June 24 at the Denton Country Club in Argyle to discuss the much anticipated Country Club Road Reconstruction Project. Key personnel from Denton County Engineering, Road and Bridge West, and the contractor awarded the project, Jagoe-Public Co., were on hand to go over the plans with residents and answer questions. The project is set to begin on July 20 and has an 18-month schedule. For project information and status updates: http://dentoncounty.com/Departments/Commissioners/Commissioner-Pct4.aspx
Avoiding West Nile Virus this summer
With all the rains we've had in North Texas, mosquitoes are out in full force. Remember the 4 D's in your defense against mosquitoes: Drain standing water in your yard or neighborhood to cut mosquito breeding sites. These include old tires, flower pots, and clogged rain gutters.
Dusk and dawn are the times of day you should try to stay indoors, as this is when mosquitoes are most active.
Dress in long sleeves and pants when outside and spray thin clothing with repellent. Defend yourself by using an insect repellent that contains DEET, Picaridin, or Oil of Lemon Eucalyptus.
If you experience West Nile Virus symptoms, such as high fever, severe headache, disorientation, and/or neck stiffness, immediately contact your doctor or health care provider. If you do not have a health care provider, please contact your local emergency room.
35Express Construction Update
At McCormick Street in Denton, work on the northbound I-35E bridge has begun. Retaining wall work along the northbound frontage road at this location continues.
The beams for the southbound I-35E main-lane bridge being constructed at Corinth Parkway are being placed and the southbound frontage road at Corinth Parkway is being widened to make room for the new frontage road configuration in that area.
Work continues on the Lewisville Lake Bridge. Due to high water on Lewisville Lake and limited access near the water, crews are working on the superstructure of the bridge, placing bent caps that top the completed columns, as well as placing deck panels on the beam.
Now that the east-west connection of FM 407 at I-35E is permanently severed, commuters will use Garden Ridge and Valley Ridge Boulevards to access east and westbound FM 407. The eastern half of the bridge is expected to be demolished this fall. Beam installation for the newly expanded northbound I-35E bridge over 121 Business was completed in May and crews are now focusing on the southbound bridge over 121 Business.
Demolition work in the Lakepointe Shopping Center is in the final stretch. Work has begun on the Sam Rayburn Tollway and will require lane reductions, so please plan your commute accordingly. The bridges over Valwood Parkway are being rehabilitated. Be aware that full intersection closures will take place nightly from 9 p.m. until 6 a.m. for this work in July.
The southbound Belt Line entrance ramp will close this month and motorists will enter southbound I-35E at the Crosby Road entrance ramp. This summer, crews will place beams for the southbound collector distributor system (between the President George Bush Turnpike and the Sam Rayburn Tollway), and will use nightly main-lane closures when performing this work. Work continues on the new frontage road bridges near Frankford Road.
You can find much more detail on the project website at www.35express.org, as well as additional detour routes and regular updates on lane and road closures and upcoming construction. In addition, access to traffic cameras along I-35E is available. And keep in mind, construction schedules are always subject to change due to weather and other circumstances.
If you have any questions or comments, please let me hear from you. My email is [email protected] and my office number is 940-349-2801.