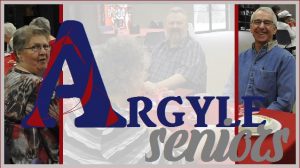 by Stella McDaniel
The Town of Argyle decorated and furnished everything for the seniors with hamburgers, hot dogs & with all the trimmings at our June party to celebrate the Fourth of July early.
City Manager, Paul Frederiksen and Director of Community Development, Matt Jones and Chief of Police, William T. Tackett cooked and Denise Wilkinson with Kristi Gilbert decorated. Kim Collins and Kathy Herridge helped in the kitchen.
The seniors want to thank all of you for everything you do for us. The meal was delicious.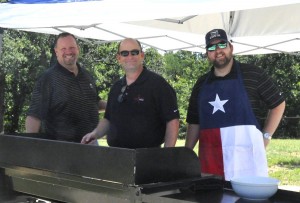 The seniors meet every Monday, Wednesday and Friday at 10 a.m. to exercise followed by games at 11 a.m. Every third Friday of each month is pot luck lunch with The Argyle Police Department furnishing the meat. All attendees are asked to bring a covered dish.
For more information about the Argyle seniors call Stella McDaniel at 940 464-7438.