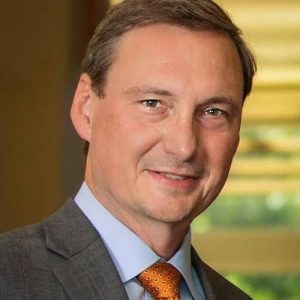 By Brian Rountree, Flower Mound Councilman (Place 1)
After coming off of a very hard fought yet victorious Town Council election this spring, I had been looking forward to taking a break from the rancor of campaign politics and getting to work doing the good things for Flower Mound that I had promised.
The keystone to my entire platform was to strengthen the tree ordinance by removing the mitigation exemption that allows developers to clear cut property without having to compensate the town with fees or replanting. We accomplished that goal in just two short months as the amendment was approved last Monday night.
What should have been a celebratory evening filled with excitement for the new page our town has turned, we were once again pulled down into a very distasteful exchange of accusations and raw feelings over an entirely different matter. The campaign seems to be continuing after all.
Most citizens don't even pay attention to the bitter infighting that goes on behind the scenes in Flower Mound Town Hall politics, and that is for the best. We have a terrific town and enjoy a great way of life here. People should stay focused on everything that's going right and the positive new initiatives that are coming forth.
There are some serious and deep divisions however between two groups of people that seem to have become so extreme and serious that I cannot stand for it any longer. Freedom of speech is one thing, but we of the older generation seem to have much to learn about online etiquette and treatment of each other with common decency on the digital stage… on both sides. I've learned from my own mistakes in the past. There are no innocents here, and I'm not pointing fingers. The finger pointing and toxic accusations must stop for the good of the town.
I'd like to us all to pause and reflect how we each have contributed to this situation. Are we communicating in a way that is positive and uplifting to each other, or are we intent on destruction? Are we using Facebook as a way to vent our darker thoughts, not understanding the distress we are causing others? We can accept that we have all done a poor job at this and I also believe we can change.
I have also decided to take a break from social media and log off for a while. The negativity, while expected during a campaign, shows no signs of ending. I have had a 98 percent success rate when I step from behind the screen to actually meet and talk with people I've had trouble with online. There's something to be said for that. No matter how much you may feel otherwise, I am open to meeting with you and having a real conversation.
For my own peace of mind, I will spend Monday, July 27th as a day of fasting and personal reflection. Whatever your beliefs, please join me in the spirit and the hope that healing and reconciliation will occur between these two bitter groups of people; people that have not yet found a way to coexist in a respectful and peaceful manner. We owe this to ourselves and each other as decent, intelligent citizens of our great town. Let's start the healing.