UPDATE: The stolen vehicle and suspect were found Wednesday evening in Travis County, TX (Austin area) over 200 miles from Unity Park in Highland Village. The suspect was taken into custody by the Travis County Sheriff's Office.
NEW DETAILS: Highland Village police are now saying that the nude man allegedly approached the Highland Village Public Works SUV while a city employee was sitting in the parked vehicle.
After telling the employee that he needed 911, he grabbed the partially rolled down driver's side window and broke it off, according to Laurie Mullens, police spokesperson.
He then got into the vehicle and the city employee exited the SUV through the passenger door.
UPDATE: The suspect was last seen earlier this afternoon driving west on FM 407.
ORIGINAL STORY: It's 94 degrees outside today in Flower Mound, and perhaps the heat is what one man was running away from as he ran naked through the town before allegedly stealing a Highland Village SUV.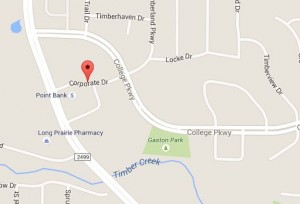 An eyewitness to the scene, who asked not to be named, said it all unfolded before him around lunch time around College Parkway and Corporate Drive.
"I had chased him until cops came but hadn't found him around 1:30," the witness said. "I work at 2800 Corporate Drive building and was coming back from lunch. I was talking to my wife and said, 'I need to go a man just ran past me.'"
The man appeared to be a Hispanic male wearing a gold chain and nothing else, not even shoes, the witness said.
"He came from the north and ran right past all the businesses at 3000 Corporate Court. I followed in my car while on [the phone] with 911. He headed east until he reached the old Toll Brothers homes and then headed south through the forest along the creek. Cops came and picked up the trail."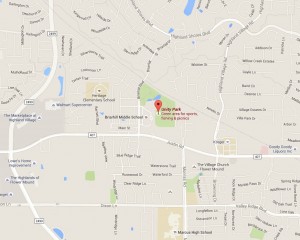 According to an alert just sent out by the Highland Village Police Department, the man, who is covered in tattoos, was last seen driving a stolen vehicle.
Apparently, about 1:30 p.m. the nude man stole a 2005 Ford Expedition with the Highland Village city logo and the words "Public Works" on the door. The license plate number is 884073.
Police said the driver may be in need of medical attention, or be intoxicated and they are urging anyone who sees him to call 911. Do not approach the vehicle or the driver, they said.
Check back for updates.