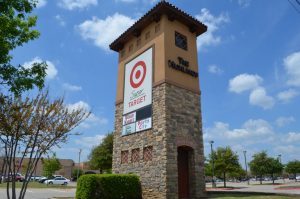 InvenTrust Properties Corp. ("InvenTrust") on Wednesday announced that it has acquired The Highlands of Flower Mound ("The Highlands"), a 169,447 square foot, 96% occupied shopping center located at the southwest corner of FM 2499 and FM 407 for $45.75 million.
"We are pleased to further bolster our portfolio with the acquisition of The Highlands of Flower Mound," said Michael E. Podboy, Executive Vice President, and Chief Investment Officer of InvenTrust.
"This investment provides InvenTrust the opportunity to increase our Dallas presence in line with our current objectives, which include reducing the overall number of markets in our portfolio and focusing our platform on key, select markets across the country where strategic characteristics exist, such as job and wage growth."
Christopher Covey, SVP of Transactions added, "The Highlands of Flower Mound is located in an expansive trade area, attracting consumers from across northwest Dallas. We believe this property presents an ideal opportunity for InvenTrust to take advantage of a profitable market poised for future growth, while providing stability through a diverse national tenant base."
Podboy continued, "The acquisition of this property was a direct result of the efforts and due diligence of the InvenTrust acquisition team. Upon self-management last year, InvenTrust has created and established an outstanding internal transaction team with the ability to source and manage a variety of real estate transactions. As we continue to execute on our capital rotation strategy in our retail platform, this team's activities and performance will become even more critical towards the success of InvenTrust."
The center is strategically located in Flower Mound, which has received numerous awards for quality of life, jobs, and its high income demographics. Highlands of Flower Mound is still occupied by 60% of its original tenants, and has shown the ability to attract new tenants when space at the center is available. This center is anchored by a SuperTarget with major tenants including Bed Bath and Beyond, Cost Plus World Market, Stein Mart, Pier 1, Famous Footwear and Party City.
InvenTrust became a self-managed real estate investment trust in 2014; it owns 108 multi-tenant retail properties, comprising 15.5 million square feet of retail space in 24 states. InvenTrust also owns 6.4 million square feet of non-core, office and industrial buildings.