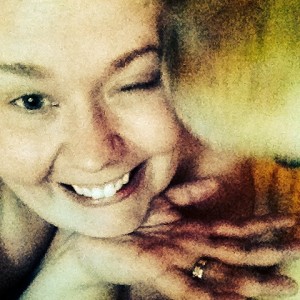 It's a Tuesday morning in Irving, typical in every way. My husband and I are still asleep, the cat is wandering around meowing and the dog is passed out in his bed.
Well, he's actually faking it because this yellow Labrador retriever won't get out of his comfy orthopedic bed today.
Nor has he eaten his breakfast, poured faithfully into his dark blue dog food bowl on top of a chocolate-colored bone-shaped "place mat." His large stainless steel water bowl is also full.
I yawned, stretched and crawled past my husband and out of bed. I said good morning to Toby and made some coffee.
No Lab.
I called to him a couple times to come and eat his dog breakfast.
Still, no Lab.
One more call and around the bedroom corner popped a fluffy yellow dog head and floppy ears, with a huge yellow roll sticking out of each one. Yikes!
With a quick lift of his head, I saw that Toby was bringing me his rawhide bone which he dutifully carried between canines. This dog loves to show off his dog bones — no matter that he's done so for 10 years.
My guy came over to my chair (workday begins early around the Bays household) and laid down next to my feet. Typical male Lab. I had to coax him over to his food bowl a couple times, mostly because he didn't know what I was going to do next. This dog will not eat if his mom's not home, awake and in the same room.
He's always been this way. As a puppy, his dinner would be set out for him about 5 p.m. but he'd let the kibble sit in his bowl until he heard me come home from work.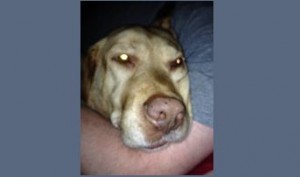 The love a dog has for his family is really unmatched. Toby follows my husband around like he's a god and even shares his big, fluffy dog bed with our cat, Jeeves.
It's amazing how big Toby's heart must really be. I don't know another soul who waits for me to eat breakfast each day, or wags his tail end whenever I look at him, or whose eyes get big as saucers when I mention going for a walk.
In fact, the only time Toby doesn't absolutely fawn all over his mom and dad is when he's in the bathtub, but that's a story for another column (smile).