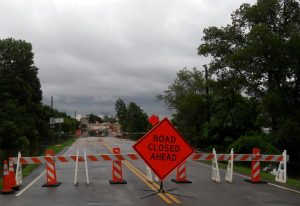 UPDATE: Highland Village Road at I35E is now open.
Highland Village Road is once again out of commission at I35E due to high water after a slow moving storm on Tuesday evening dumped heavy rain on the already overflowing Lake Lewsiville.
Highland Village police blocked off the 100 block of Highland Village Rd. around 9:45 p.m.
The southbound I35E exit ramp to Garden Ridge Boulevard and Highland Village Road is also closed due to flooding.
Motorists can use FM 407 to access Garden Ridge and Highland Village Road.
This closure may last several days, according to officials.