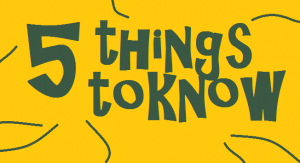 Good Morning! Here are five things to know today:
Brush up on these alligator DOs and DON'Ts. Watch your back this holiday week if you're out around the lakes as well.
The Greater FM 407 Lions Club is seeking civic-minded men and women to join them in working together to meet the needs within the community. A meeting will be held tonight from 7-8 p.m. at Bartonville Town Hall for those interested in joining.
The Marcus Cheer Club earned some awards recently for its varsity wing including: Technical Excellence in Tumbling; Superior Evaluation Chant; Excellent Evaluation Cheer; and Mascot Evaluations of superior & excellent ratings.