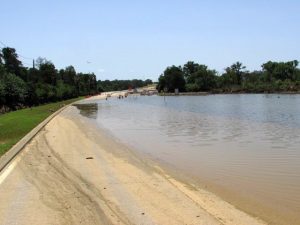 Good news for commuters who travel FM 2499 near the south end of Flower Mound. It is very likely that both directions of the road will be reopen by this evening.
Michael Peters, spokesman for the Texas Department of Transportation, said the water on the northbound side has receded enough and inspectors have found no damage from the flood waters.
They also have found no damage to the bridge over Denton Creek, just south of the flooded portion of FM 2499.
Southbound traffic also should be open by this evening, but possibly reduced to just one lane until the water further recedes, he said.
Once inspectors are able to clear that portion of the road, TxDOT expects it to be open both ways.