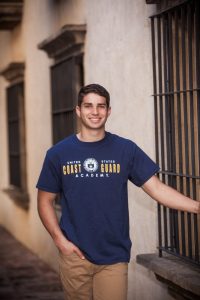 A Flower Mound graduate has accepted an appointment to the U.S. Coast Guard Academy and will participate in Report-In Day (R-Day), which marks the first day of the time-honored tradition of Swab Summer.
Cole Austin, the son of Paul and Roxana Austin, is a 2015 honors graduate of Liberty Christian School in Argyle. While at LCS, Austin took high-level math and science courses, maintained a high GPA, while also excelling on the athletic field.
He was a captain of the soccer team and helped earn the first team all-district honors his junior and senior years, as well as second team all-state honors his senior year.
Swab Summer is a seven-week traditional military indoctrination. It is designed to help young civilian students transition into the lifestyle of Coast Guard Academy cadets. The training process starts with general military skills and physical conditioning. More training will be given in the areas of seamanship, swimming and academics.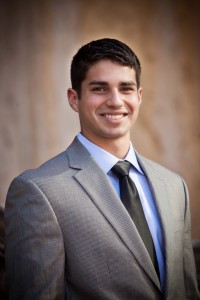 Through the process, students develop self-discipline, military bearing and esprit de corps (the spirit of the corps). They also begin to understand the Coast Guard's core values of honor, respect and devotion to duty.
The U.S. Coast Guard Academy in New London, Connecticut is an accredited college educating future Coast Guard officers. One of the smallest of our nation's five military service academies, the Academy's Corps of Cadets represents the nation's best and brightest students, ready to serve and lead their country.
Austin plans to play football for the Coast Guard Academy and study mechanical engineering. He is the grandson of Thomas and Betty Austin of Highlands Ranch, Colorado, and Margaret and Raymond Madrid of San Antonio. He is the nephew of Missy Walker of Ovilla, and Kari Blaney of Highland Village, and the cousin of Tasia Lee of San Antonio.
Admission to the Academy is highly competitive and less than 350 appointments are offered annually from a pool of over 2,200 applicants. Cadets receive a full tuition scholarship and monthly stipend for a five-year service commitment to the U.S. Coast Guard upon graduation.
All graduates receive a Bachelor of Science degree and are guaranteed a position of leadership as a commissioned officer in the U.S. Coast Guard.