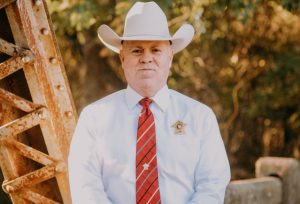 The Denton County Sheriff's Office patrols Lake Ray Roberts and Lewisville Lake, and as the weather continues to heat up many Denton County residents look forward to our area lakes. It's essential to understand that boat safety is critical in preventing injuries. Here are a few tips that our Boat Patrol Unit recommends in order to stay safe on the water.
Take a boater safety course: tpwd.texas.gov/education/boater-education
Life jackets for everyone (anyone under 13 must have one on).
Ensure that everyone on board has a properly fitting life jacket.
Have a plan – a person you can depend on should know where you are when you are departing, and how long you plan to be there.
Avoid alcohol.
Watch children closely.
Stay weather aware, and check the weather forecast before heading out to avoid unexpected storms.
Protect yourself, your passengers, and everyone on the water by ALWAYS wearing an engine cutoff switch when driving a boat.
Stay alert, and keep a constant lookout for swimmers, boats and other obstacles
Do not overload your boat.
Follow all navigation rules. Speed limits, no wake zones, etc.
Always have the proper safety equipment on board.
Beat the Heat
With the high temperatures and high heat index please make sure that heat safety precautions are in place to prevent heat stress-related issues. Make sure you are staying hydrated, taking frequent breaks indoors, and be on the lookout for signs of heat exhaustion!
Heat exhaustion symptoms include: Cool, pale, clammy skin; weakness; dizziness; heavy sweating; nausea or vomiting; fast, weak pulse.
Heat stroke symptoms include: Confusion; hot, red, dry, or damp skin; nausea or dizziness; rapid and strong pulse; throbbing headache; body temperature above 104; lethargy or loss of consciousness.
Pets & Kids Reminders:
Ensure pets have access to shade and water at all times when outside
Place a palm on the pavement before allowing dogs to step on it, if it's too hot for you then it's too hot for your pet.
Opt to take dogs on walks earlier in the morning or later in the evening
Never leave kids or pets unattended in your vehicle, LOOK before you LOCK
Please continue to check on friends, family, and pets in this heat. For more information on how to stay safe, visit weather.gov/safety/heat.
We're Hiring!
We are currently hiring for several positions! If you are interested in a career in Law Enforcement, join Denton County Sheriff's Office and be a part of a great organization. Visit our website to apply: governmentjobs.com/careers/dentoncounty