Have you ever thought of what your call sign would be if you had one? For Spencer and Matthew, the owners of Goat & Raven in Roanoke, they developed the calls signs of Raven and Goat respectively over their many years of working in a kitchen together. So when the time came to open up a restaurant, paying homage to their kitchen call signs seemed like the perfect fit!
The current Goat & Raven spot will feel familiar to those of you who have been Roanoke restuarant-goers for decades. It was originally Prairie House and most recently closed its doors after years of serving the community as Reno Red's. The really cool part about that history is that Spencer's dad was involved in both Prairie House and Reno Red's, so while the restaurant may have changed, the family legacy is still the same!
And while you can find some nods to Reno Red's at Goat & Raven, Spencer and Matthew have definitely put their own spin on their restaurant. And they're even looking to expand the space this Spring to provide an event-type space for the community to enjoy.
Some of their most popular menu items include their Banderos which are chicken and bacon wrapped jalapenos stuffed with pepper jack cheese; their Fried Deviled Eggs (that was a new one for us!); their Grilled Salmon; and, of course, their barbecue, including their brisket and ribs.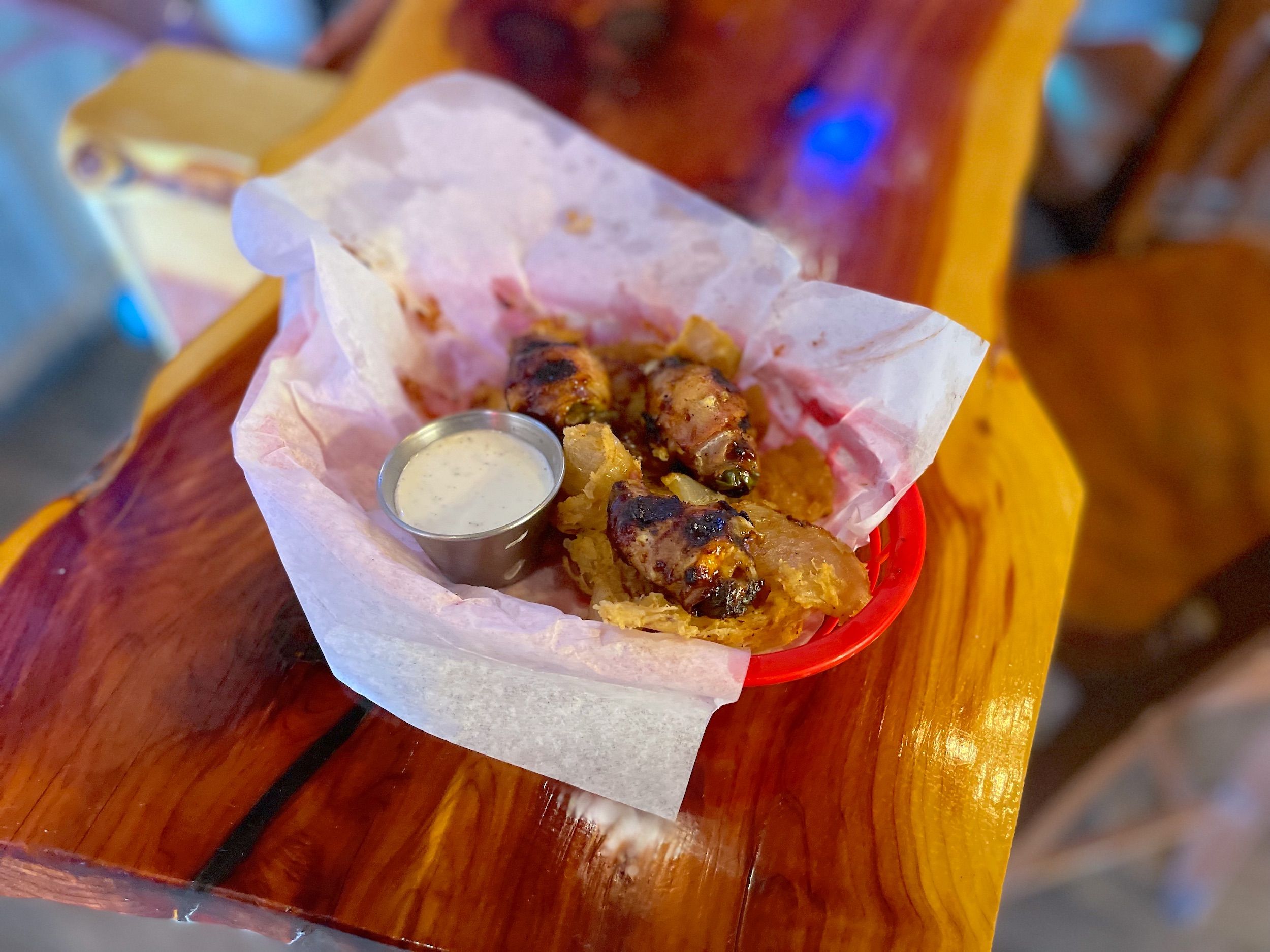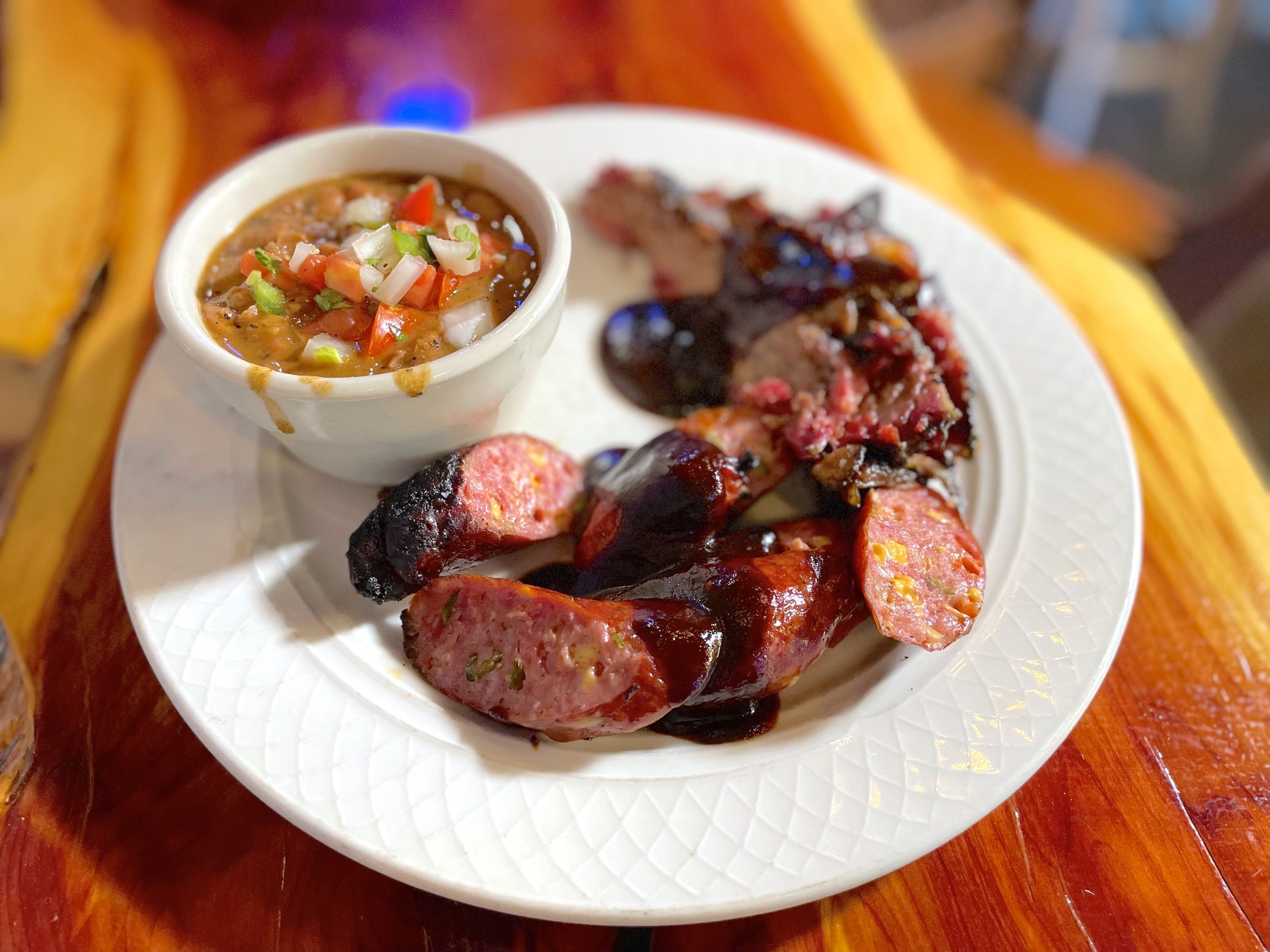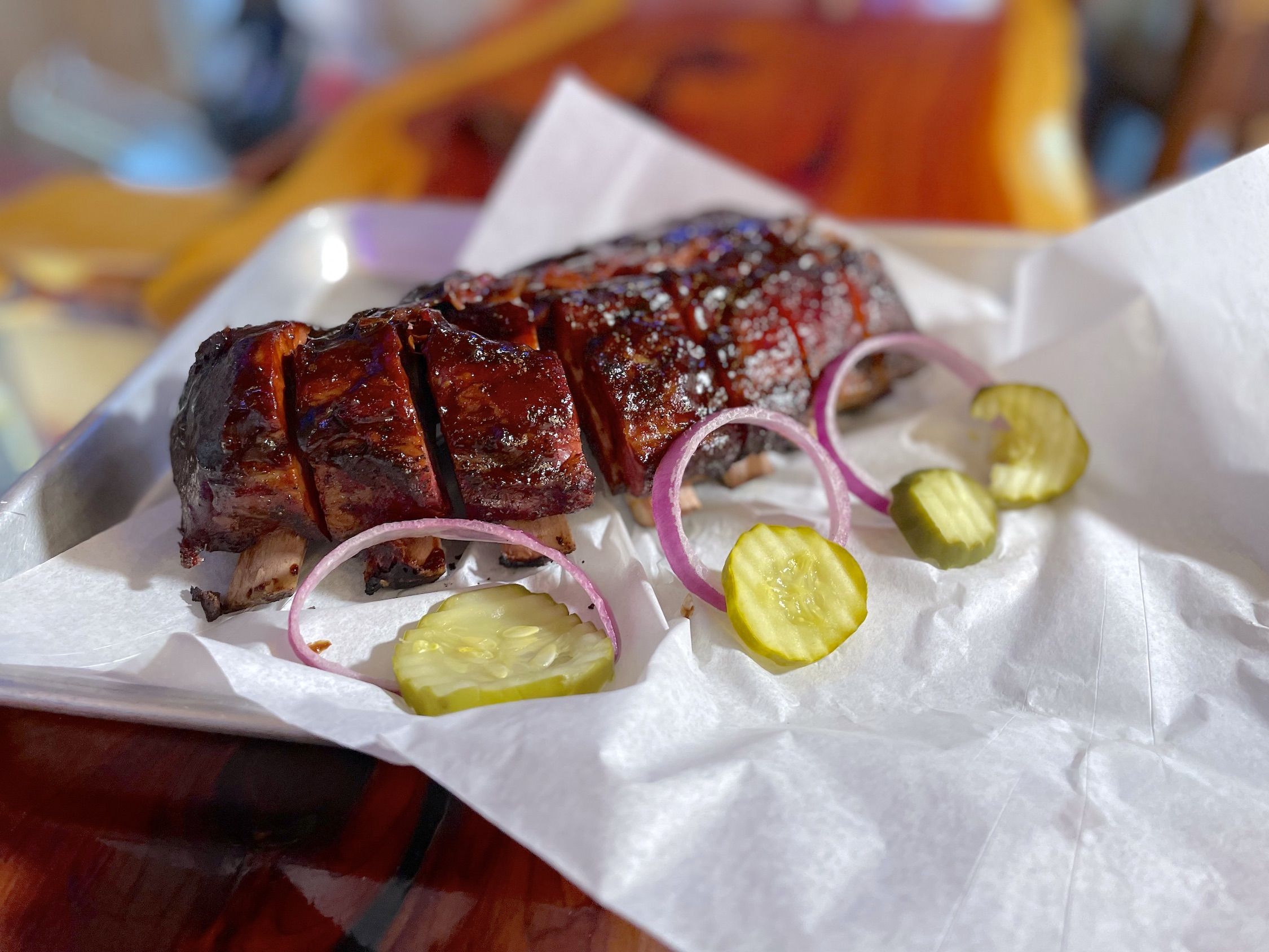 They also have a fully-stocked bar which offers Happy Hour from 4:00-6:00pm on weekdays and 10:00pm-midnight on weekends.
Basically, if you're looking for a pub-style environment that will also serve you some dang good barbecue, this is the spot for you. So head on down to Roanoke to enjoy a little piece of history with a fresh, new twist at Goat & Raven.
*Goat & Raven Texas Pub is located at 304 S Hwy 377, Roanoke TX.