Northwest ISD on Wednesday morning was the first school district serving southern Denton County to announce that it has canceled school on Thursday, and several more soon followed.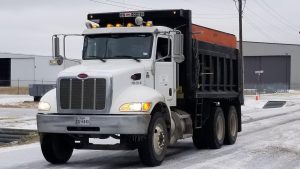 All Argyle ISD, Denton ISD, Lewisville ISD and Northwest ISD schools and facilities will remain closed Thursday, and all after-school activities are canceled or will be rescheduled. Most local government facilities are also expected to remain closed Thursday, although the town of Flower Mound will try to open its facilities at noon.
Most trash pickup services in southern Denton County are planning to resume on Friday, but some, including Community Waste Disposal in Highland Village, are planning on resuming service Thursday. Highland Village residents should have their trash carts out by 10 a.m. Thursday.
Most of North Texas, including Denton County, is currently under an Ice Storm Warning that will expire at 6 a.m. Thursday. The weather service says a half-inch of ice accumulation on trees and power lines is possible Wednesday afternoon into early Thursday morning. Temperatures are not expected to get above the freezing point until Thursday.
"Prepare for tree limb breakage and localized power outages in this region, in addition to hazardous or impossible travel conditions," the weather service said.
Residents are urged to stay home through Thursday morning. Roads are slick, especially in neighborhoods and side streets, and it is much too easy for vehicles to crash or get stuck. Slippery streets are expected to get worse before they get better.