Argyle Town Council members abruptly ended a regular council meeting this week after accusing the mayor of violating the Open Meetings Act.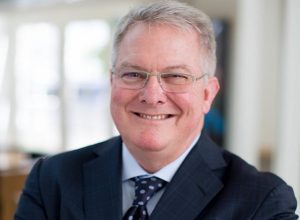 About 22 minutes into Tuesday's council meeting, under the agenda item "Mayoral updates on community projects and events," Mayor Bryan Livingston began to read a statement saying that an investigation into an incident between him and town staff in June 2022 has been completed, and he has been exonerated of wrongdoing. But before he could get through the first two sentences of his statement, council members and Town Attorney Brenda McDonald interrupted him.
"Mayor, I don't believe this is an update on community projects and events," McDonald said. "I think in terms of community events, people are thinking of parades and Christmas tree lightings, those kinds of things."
Livingston said his statement was about a newsworthy event, and that he'd discussed the statement with another town attorney. McDonald continued to push back, saying that the Open Meetings Act is meant to give the public adequate notice about an agenda item, and the more important a topic is, the more specific the language in the agenda should be.
"I don't believe that 'updates on community projects and events' is adequate posting regarding the subject matter of your statement," McDonald said.
"I'll take that under advisement, but I'm not going to take that advice," Livingston said.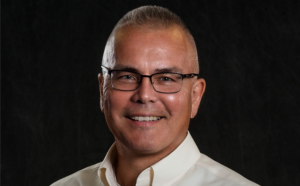 Councilman Ron Schmidt, an outspoken critic of the mayor, then said he believed Livingston's actions were "illegal" and he was going to remove himself from the meeting. After further discussion about whether they could stop Livingston from making his statement, and Livingston insisting that he would read his statement, Councilmen Rick Bradford and Gordon Baethge left the room with Schmidt, leaving only Councilmember Sherri Myers on the dais with Livingston.
Livingston then read the following statement:
"Last July, this body voted for a settlement with a former town secretary who had made an Equal Employment Opportunity complaint against the town and me personally. After approving the settlement, the council voted to investigate complaints made by the town secretary and certain members of the council using an independent attorney. In other words, the council majority acted to pay off the former employee, in the amount of $5,000, before the investigation.
During a council meeting in December 2022, the independent attorney's investigative report was provided to the council. In the interest of transparency and after consulting with the town attorney, I am disclosing tonight that the investigation, which has cost the town approximately $26,000 in addition to the settlement amount and significant staff time, exonerated me of verbal assault of a staff member, creating a hostile work environment, threats directed toward a staff member and EEOC violations. 
This council majority has now spent over $30,000 of taxpayer money, in the settlement and the independent investigation. I hope the report of the independent attorney can be made public soon, but that's based on the will of the council."
After Livingston's statement, he gave a brief update on the ongoing work by the towns of Argyle and Northlake to oppose a disruptive proposed Oncor transmission line through their towns.
Schmidt and Bradford then came back to the dais, and Schmidt apologized to those in attendance, "but an illegal meeting is an illegal meeting, and there are some serious consequences … I will be filing, hopefully with my colleagues, a complaint with the (District Attorney) that the mayor will have to answer."
Schmidt then motioned to end the meeting immediately, and resume it in a special meeting on Monday. Bradford seconded, and though Myers opposed it, the motion carried.
The mayor's statement refers to an incident on June 2 in which a distraught town employee called several council members because of an interaction she had just had with Livingston. The police were also called. Schmidt said at the time that he, Bradford and Baethge went to Town Hall and walked two female employees to their cars. Within a couple days, Assistant Town Secretary Bailey Love and Assistant Town Administrator/Town Secretary Laura Calcote both resigned, and later the council unanimously approved an independent investigation into the incident. On the advice of legal counsel, Livingston had declined to comment on the incident.
The investigation was completed in December, Livingston said, and he says it exonerated him of the accusations against him. Days after the council meeting, Livingston said he firmly believes the statement was proper, and not only did he notify two town attorneys, McDonald and Melissa Cranford, that he intended to make the statement before the meeting, but Cranford agreed with him days earlier that he could freely share a statement saying he'd been exonerated.
Livingston called Schmidt's threat to go to the DA a "pretty crazy overreaction." He said he wasn't exactly surprised that three council members objected to the statement, which he believes is more about the content of the statement than the Open Meetings Act.
"I think it's embarrassing to vote for an expensive and extensive investigation and find out you were wrong," Livingston said in an interview. "I think it's appropriate to acknowledge the reality that they voted for the settlement and investigation, and then find out the stuff the mayor was accused of isn't true."
Speaking of the Open Meetings Act, Livingston said, the June 2 incident should be investigated for a very different reason.
"The violation that needs to be looked into is when three council members arrived at Town Hall, talked to staff and me and the police chief," Livingston said. "They were a quorum, and there was no notice. That's not a minor matter, and it's subject to the Open Meetings Act."
Livingston said the "groundless" investigation "has been immensely damaging to my name and reputation and my family's peace of mind," and he also believes Argyle residents deserve to know the result of an investigation they paid for.
"There is an absolute right for people to know how their money is being spent," he said. "If people want to see it, they need to demand it from council."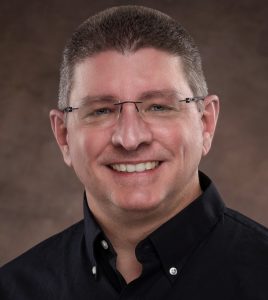 Bradford said Friday that he would have no issue with the report being made public.
"I'm not sure the town needs to air its dirty laundry, but I support residents having access to all the information," Bradford said. "It doesn't paint the town in a flattering picture, from any perspective."
Schmidt and Bradford said this week that their opposition to Livingston's statement had nothing to do with the content of the statement, but that it simply wasn't an agenda item.
"When he started down that road, it was very clear it was a personal agenda item with nothing to do with what was posted," Bradford said. "It puts all of council at risk because simply attending an illegal meeting implicates all of us. Our only defense is to leave as soon as you realize it's illegal."
Schmidt and Bradford said this isn't the first time something like this has happened.
"This was the third time I've walked out because the mayor went off agenda," Bradford said.
Schmidt and Bradford also said they didn't believe the investigation exonerated Livingston of any wrongdoing, as Livingston claims. The investigation was meant to find the truest account of what actually happened during the incident before council members and police arrived. Bradford said this was of particular interest to the council because "the town has a history of staff turnover, especially the last couple years."
Bradford said he is skeptical that the DA will be interested in pursuing a criminal investigation into Livingston.
"I don't believe the DA is going to have the time or interest to focus on this," Bradford said. "The man showed us who he is in a public forum. I'll leave it up to the citizens, whether they want to continue having someone like that as mayor."
Livingston's term expires in May, as do Schmidt's and Councilmember Cyndi Hermann's. Hermann has filed to run for mayor and Schmidt is seeking reelection, according to the town website.