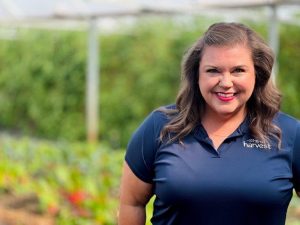 Harvest Littles started more than five years ago as an opportunity to promote a sense of belonging for caregivers by providing an opportunity to socialize and meet others. Creating connection to caregivers at home during the day creates a beneficial support system. Harvest Littles also offers the chance for the children to socialize with other children and learn new things. We come together once a week during the school year for a craft or an activity.
We have seen this group grow each year. In 2022, we had more than 50 children that attended Harvest Littles each week. From superheroes, princesses, pumpkin painting, to mini turkey trot, pinecone turkeys, and snowball fights, we created so many fun memories!
"I love all the friendships I have made with other grandmothers and young mothers. The children are just precious. I love to watch them explore and develop friendships with one another. Beckham, my grandson, loves being a part of all the fun activities with his friends. It is such a sweet time of fellowship as well as getting to enjoy our beautiful amenities," said Harvest neighbor Marlene Cranford.