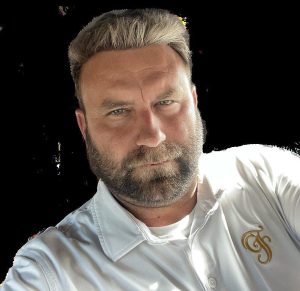 By Jim Bridges, Lantana Community Association Board Member
My first real "campaign" was running for the HOA board in 2016. We had around 15 qualified residents all applying for one spot as the first elected resident for Lantana. After what I remember were 2-3 rounds of voting, the community crossed the quorum threshold and a meeting was set at Harpool Middle School to announce the winner. I was both honored and a little surprised when I found out I had been chosen. It has truly been an honor to serve Lantana and be your voice in our community.
There were many accomplishments I am proud to be a part of over the past six years. We built a new basketball court, a community/event center with a splash pad, expanded our lifestyle program, and have kept things in the beautiful community running smoothly. I know the challenges with COVID-19 were not immune to Lantana, but I cannot thank our property management team at Insight and the leadership from Mark Norton and my fellow board members Kharl Menha and Keith Medley enough for helping us navigate those tough times. No one really knew what the future held during those times, however I think our board and community did an outstanding job.
We will be holding elections in 2023 for a new board. With three children, a small business to run and other obligations like being on the board for the Lantana Education/Charitable Foundation, I believe it's my time to step aside for a while and give others an opportunity. Whenever people ask me where I'm from it's with such pride I tell them I live in Lantana. I view this community as a close-knit group of amazing people who care about their neighbors, who help lift each other up, and genuinely help one another over and over.
What other community has a "Dad Bods" Facebook group who enjoy talking about BBQ and men's stuff but then all chip in and buy new BMX bikes for a family when theirs were stolen? I love the Lantana Ladies League and Lantana Prayer Request Facebook groups. How about the famous Rob Boles who will come and rescue a wayward snake in your backyard? Cassandra Homer's Lantana Life Facebook page provides hours upon hours of entertainment with all kinds of discussions on a regular basis. And let's not forget the answer-man Max Miller and his "Daily Planet" newspaper! This community is special and it's the people and characters here that make it so.
So this is not "good bye" and I hope to be able to serve my community in new and exciting ways in the coming years. I am excited to see new ideas and continued success for Lantana in the future. From the bottom of my heart, thank you all for the honor of being your representative on the HOA.
Lantana Ladies League Gives Back
Submitted by Shawna White, LLL Vice President

On November 12, the Lantana Ladies League hosted Casino for a Cause and successfully raised $22,000 for Cloud 9 Charities.
The evening was high spirited and high rolling with casino gaming and fabulous drinks and food sponsored by Verf's Grill & Tavern. Additional thanks goes to Event sponsor CornerStone Staffing; Signature Drink sponsors A&A Air and Rocket Mortgage; Beer and Wine sponsors U First United Mortgage, A Cut Above Landscape and Le Rich Med Spa; Wine and Whiskey Pull sponsors Kathy Hummell with Scentsy and TriStar Roofing; Casino Table sponsors Meta Dojo, Christmas Air Conditioning and Heating and 4EverYoung.
Guests donned cocktail attire to attend and support the event. They exchanged casino winnings for raffle tickets in hopes of scoring sought-after items generously donated by local businesses. They bid in a LIVE auction for a private dinner with 10 of their friends prepared by Chef Laura Laird, a 7-night all-inclusive Mexico Luxury Resort Getaway for 2 people AND a 3 night Wine Country Tour Experience at the Fairmont Sonoma Mission Inn & Spa.
The Lantana Ladies League is very grateful for our generous sponsors, members and their families, volunteers and guests. With their continued support in 2023, we will continue "Connecting HOPE and COMPASSION through COMMUNITY SERVICE."
If you missed out on this great event, it's not too late to join us for these future events: Name That Tune Bingo, Tuesday, Jan. 17 at 6 p.m. at Lantana Community Event Center. Purses with Purpose Auction, Tuesday, Feb. 28 at 6:30 p.m. at Denton Country Club.
For more information on the Lantana Ladies League and their work in the community, go to lantanaladiesleague.com or visit the Lantana Ladies League Facebook page.