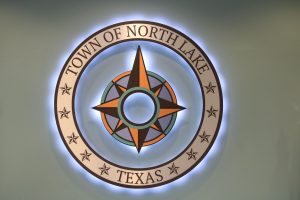 The Northlake Town Council approved the fiscal year 2020-21 budget last week, keeping the town's tax rate the same ($0.295 per $100) and increasing the homestead exemption from 5% to the state maximum of 20%.
Northlake Mayor David Rettig said revenue from the town's growing commercial tax base and recent development will offset the loss of revenue from the increased homestead exemption, allowing the town to meet the growing demand for services while providing relief to the residential property tax base.
"The town has maintained one of the lowest tax rates in Denton County for over 20 years," Rettig said. "This budget allows the town to responsibly manage growth, maintain the existing tax rate and extend the homestead exemption to 20%. Current and future residents will benefit from improvements to town infrastructure and service levels without any added cost on their property tax bill."
The new budget includes planned improvements to town infrastructure, increased public safety and public works staff, and a self-sustaining water system, according to a news release from the town.
In 2021, residents can expect to see improvements to Florance Road between Strader Road and Yarborough Road, and Faught Road from Old Justin Road to Robson Ranch Road. The 2021 budget also allocates funds to improvements on Old Justin Road, road failures within Canyon Falls and the redesign of the intersection of FM 407 and Cleveland Gibbs.
The 2021 budget also allocates funds for increased staffing levels in the police, public works and administration departments. The police department will receive funding for one new detective and two additional patrol officers, which will allow the department to increase police presence throughout the town. Public works will also receive three new positions to meet the growing demand for infrastructure maintenance. Also, a management analyst will join the administration department to assist with the town's annual audit, development agreements and capital project tracking.
The town's growing population is increasing the demand for water service. The construction of two elevated storage tanks and one ground storage tank totaling 2.5 million gallons of water storage will allow the town to provide safe, reliable water service and adequate pressure to residents.
The 2021 budget also allocates funds to the construction of fire protection lines along Schober and Bingham Roads as an increased safety measure for those residents, according to the town.
"Despite an uncertain economic environment in 2020, Northlake has remained one of the fastest growing communities in Texas," Rettig said. "It is my intention as mayor of Northlake to ensure that the town continues to leverage that growth for the benefit of its residents for years to come."
Click here for more information about the town's new budget.