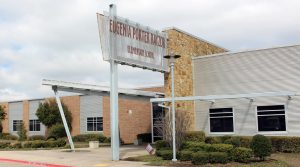 Denton ISD, Northwest ISD, Argyle ISD and several southern Denton County private schools announced Friday that they will extend spring break due to coronavirus concerns.
The Centers for Disease Control is urging residents to avoid large gatherings people to slow the spread of the highly contagious novel coronavirus, COVID-19. Because of that, Northwest ISD is following the recommendation of the Tarrant County Health Department and will close all district schools for two weeks.
NISD is currently in its spring break, and school was supposed to resume Monday. However, all schools will be closed through March 27, and then the district will re-evaluate the situation before making any more long-term decisions, according to a letter from Superintendent Ryder Warren. All extracurricular activities and school events that were scheduled for that timeframe will be canceled or rescheduled.
NISD is looking into different plans for online/virtual learning to make sure students don't regress academically. The district is also making plans to help students in need of meals during this time. The superintendent's letter does not say how the spring break extension will affect the rest of the semester, but that information is expected to be shared later.
Argyle ISD has closed school through Friday, March 20. "By closing school, we hope to help flatten the curve of the pandemic and hopefully increase and allow more social distancing," said Telena Wright, AISD Superintendent. "During this school closure, all District offices will be closed and all District events and competitions that have been scheduled within the District during this timeframe will be considered canceled or postponed until further notice."
Denton ISD will close all schools and facilities through Sunday, March 22. "Denton ISD will continue to monitor and evaluate the situation prior to reopening school on Monday, March 23 and will communicate across all platforms as updates become available," stated a notice on the Denton ISD website.  "All competitions, including school related and community based, that have been scheduled within the district during this timeframe are postponed. All buildings are closed to outside rentals during this time as well."
Lewisville ISD officials will make a decision whether to extend spring break on or before Thursday, March 19. "At this time, we do not plan on closing schools the week after spring break, but that could change,"  said Superintendent Kevin Rogers. "District leaders will meet during spring break to make a final determination about closing school based on the most current information available."
Also, local private schools Liberty Christian, Selwyn and Coram Deo announced that they are also extending spring break. Liberty is closed through March 22, Selwyn is closed through March 29 and Coram Deo is closed through Wednesday, March 18, when it will transition to an online instruction model. Coram Deo hopes to resume regular school schedules by March 30.