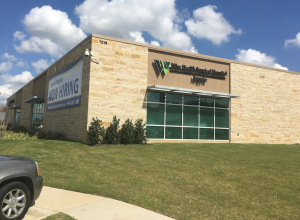 Wise Health Surgical Hospital at Argyle, 7218 Crawford Road, announced this week that it has earned The Joint Commission's Gold Seal of Approval for Total Hip and Total Knee Replacement Certification.
Wise Health Surgical Hospital underwent an onsite review during which The Joint Commission evaluated compliance with national disease-specific care standards, quality measures, consistency, safety, patient care, as well as the joint replacement specific requirements, according to a news release from the hospital. The Total Hip and Total Knee Replacement Certification was established in 2016 and is awarded for a two-year period. The program was developed in response to the growing number of patients undergoing a total hip or total knee replacement surgery, as well as the increased focus on clinical evidence-based patient care as it relates to pain management, quality of life issues, functional limitation in mobility and the return to normal daily activities.
"We are incredibly proud to have received this certification from The Joint Commission," said Julie Casillas, administrator for the hospital. "We strive for excellence every day, which is why we have a dedicated interdisciplinary team with extensive training in the orthopedic population and we offer an advanced surgical hospital with 4k integrated operating room suites."
With infection rates and readmission rates well below the national average, patients stay an average of a day and a half. 91.48% of Wise Health Surgical Hospital's patients are discharged home rather than into inpatient rehabilitation or a skilled nursing facility.