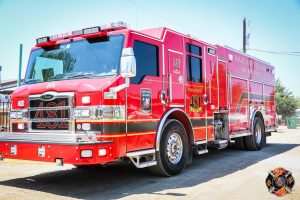 Highland Village firefighters contained a chimney fire in a home late Sunday afternoon.
Around 4:45 p.m., residents in the 200 block of Greensprings Street had a fire going in their fireplace when they noticed the wall around their chimney was bubbling and they called 911 and evacuated, according to Laurie Mullens, a city spokeswoman. Firefighters responded and found the house was full of heavy smoke with fire in the attic.
Mullens said firefighters from Highland Village, Flower Mound and Lewisville extinguished the fire. Red Cross was called to provide assistance to the family, whose home is not livable. The cause of the fire is under investigation.