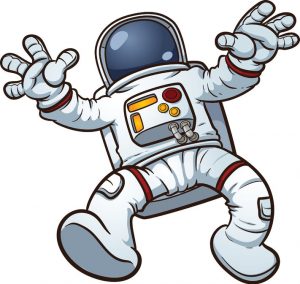 Hard to believe but it's been 50 years since the U.S. put a man on the moon. Hard to believe you could even do that! Please Google the advancement in technology then compared to that of today's iPhones. It will blow your mind!!!! So just imagine what an incredible feat that was!
Inspired by the celebration of this event, we, and another couple, took a little road trip to the Space Center in Houston. We experienced so much more than just a bird's eye view of the actual mission control room.
However, no roadie is ever good to go without the first stop being at a BUC-EE's. These places were originally famous for their plethora of gas fill lanes and pristine bathrooms. They've developed into gold mines which offer an abundance of snack foods, coffees, sweets to go, T-shirts, hats, souvenirs of all kinds and the list goes on ad nauseam. A stop there never disappoints.
We stayed at a quaint Sonesta Suites hotel very close to the Space Center. Our room was on the second floor which caused us to launch our only complaint…it had no elevators or bell hops. The front desk person, hearing us grumble all the way up the stairs, did come to our aid and carry some of the load. Had we opted for a first floor room, we'd have been too far away from the awesome, crisp bacon, served with breakfast. It might have been gobbled up before we could get to the feast. Being the foodies we are, these meals were a highlight.
With not much time to sightsee after checking in and unpacking, we landed at Maggiano's Little Italy for dinner. Not only was the food excellent, but they give you an entire entrée to take home for dinner the next day! How great is that?! Stuffed, to say the least, Jackie and I skipped out to meander around the fantastic outdoor shopping mall. Surely we could find some souvenirs to buy or maybe just something for ourselves, yes? The boys found some cozy chairs in front of a big screen TV and let their dinner settle there.
The following day touring the Space Center Houston was an overwhelming experience! We had a first class guided tour of the entire center. This included an up close and personal view of actual astronauts training for weightlessness in an enormous pool. They were clad in full space gear and had to be assisted by divers. Some of the 'nauts surfaced in our presence.
I didn't hear our guide say there were 84 steps to climb to reach the theater where we could witness the current and past mission control centers. I didn't hear our guide say there was an elevator. I didn't know how out of shape I was! But the climb was well worth it. The original control center had been restored to its previous glory days…imagine. The CRT's were definitely of another era, everything was antiquated by today's standards. Wall hangings and framed pictures had been brought out of storage. There were even cigarette butts in ashtrays left from very nervous flight engineers! We were allowed to enter the renovated room, some areas cordoned off by velvet ropes. A beautiful floral arrangement was prominently displayed on one of the consoles. Our guide told me that rumor had it some anonymous family sends the flowers in honor of each shuttle launch.
Our panoramic picture window into the world of the present-day operations' room included a wave and smile from one of the staff members. Each agent is trained on a specific process and works a 9 hour shift before being relieved. But the pièce de résistance was standing below the larger than life magnificent Saturn V Rocket which launched the crew of the Apollo 11 to the moon! Words cannot describe!!!
As our tour passes were also good for the next day we were able to take off on our own and spend all the time we wanted in the facility. Believe me when I tell you that it would take days to touch down on all there was to see and do.
Wanting to pay a visit to what else Houston had to offer we thought The National Museum of Funerals sounded intriguing. While this may seem a bit on the morbid side, it turned out to be quite fascinating. There were gobs of tributes to famous movie and recording artists no longer of this world. Actual hearses and caskets, some dating back to the 1800's, were on display. An education in cremation and how it was done back in the day and now followed. Here again, too much to take in in one trip.
We've all heard those famous (but altered) words, "Houston, we have a problem." In actuality Houston does have a huge problem. It's the unbelievable heavy traffic. OMG…by no stretch of the imagination is this an exaggeration! We all agreed that the city causes some of its own grief in this area. In the five days we were there, we learned you MUST make three left turns to get anywhere you want to go. They do not have round-a-bouts…just left turns.
Since Galveston was just a short jaunt and twenty left turns away, we visited a navel museum. Climbing through a WWII submarine and destroyer escort captured the attention of the men. Had my girlfriend and I not started tapping our feet we'd probably still be there. Jackie commented she'd seen enough grey to last her a lifetime.
Also in Galveston is an area called The Strand. It's a shopping mecca which includes La Kings Confectionary (to die for homemade everything…yogurt, candy and ice cream). And yes we tried it all! With full bellies we climbed aboard a horse drawn carriage and listened contently and intently to our driver. He was clad in a black top hat and lace gloves and vintage black tux with a skeleton riding shotgun. He gave us an interesting earful as he pointed out the history of the various buildings we passed, both old and new. There was a street fair as well with folks dressed in Halloween attire and celebrating life. Quite a departure from the Funeral Museum.
Since food seems to be such an important ingredient to these road trips we take, I'd be remiss if I didn't mention some other eating we managed to fit into our schedule:
There was a Chinese place where almost no cars appeared in the parking lot. It was dinner time and we were starved. We walked in and one whiff had us running for the door to get out. We did find a Genghis Grill just a block away and enjoyed a meal there but it had a sticky floor.
There was the old reliable and delicious BJ's in Houston where we had a wonderful meal. While I was in the restroom, my hubby asked the waiter if they had a senior citizen discount. We've learned it never hurts to ask. The answer was no. Of course, not knowing any better, upon my return, I asked again. The answer was still no. And so it became a running joke each time the waiter appeared at our table. I don't know about him, but I found it terribly entertaining!
The Rocky Road ice cream at La Kings in Galveston was scrumptious and the popcorn and assorted junk food at the Fair was yummy. Jackie claimed her lunch at Galveston's Yagas Café was the best ever. (She might have been exaggerating a little.)
We felt quite fortunate to be treated to all the fabulous food we had to eat especially considering all the delicious freeze dried foods the astronauts feasted on while in space! YUK!