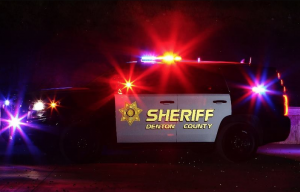 A Lantana resident's SUV was stolen out of his driveway, and it was found abandoned in Highland Village on Thursday.
Mark Smithey said the white Suburban was stolen around 3:30 a.m. on Nov. 27 because the keys had been accidentally left in the vehicle. Smithey said it is believed that the suspect(s) were going down Fortner Road and trying car doors to see if they were unlocked. A neighbor has surveillance video of the SUV driving on Primrose Drive around that time.
On Thursday morning, a Highland Village resident reported a white SUV had been left in front of their house, and it was towed to Lewisville, where it was determined to be Smithey's stolen vehicle. On his way to go pick it up, Smithey said he had been told the SUV appeared to be in good condition.
Capt. Hino Hinojosa, a Denton County Sheriff's Office spokesman, said there was no information about possible suspect(s) to release, but it is still an open case.
In addition to reminding residents to always take their keys and lock their doors, Hinojosa said he also wanted to urge residents to not leave their cars running to warm up, because someone could come and steal the vehicle.