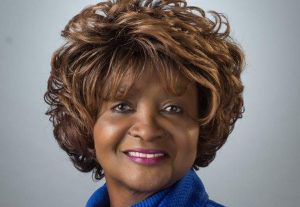 As you begin to fill the wish lists of friends and family this season, please consider shopping at locally-owned businesses in Denton County.
These businesses offer a smorgasbord of gifts for all ages and your support will help keep Denton County businesses thriving. We are fortunate to have such a diverse and bustling retail region. But it will only stay that way if you spend your dollars here with them.
Our hometown businesses not only provide local merchandise, they also support many of our local nonprofit organizations.
Your dollars also help support your communities. Sales taxes support local first responders in some communities and the local DCTA A-train in other communities.
When you shop local, you support local.
Make your dollars count.
Holiday Happenings
Flower Mound
Christmas Parade and Tree Lighting Ceremony: Join Flower Mound as they start the holiday season off with the 30th Annual Christmas Parade.
On Saturday, Dec. 7 from 6 p.m. to 9 p.m., the "Twelve Days of Christmas" themed parade will have lighted floats parading down Spinks Road to Gerault Park. At Gerault Park, the holiday fun will commence with a tree lighting ceremony, choir performances, pictures with Santa, local vendors and food trucks.
Be sure to dress warm and please consider bringing canned goods to donate for a good cause.
For more information or to sponsor the event, please call (972) 874-6276.
Candlelight Tour of Homes: On Thursday, Dec. 12, the Women of Flower Mound is hosting a Candlelight Tour of Homes featuring three estate-size homes decorated for the holidays.
Guests will be treated to hors d'oeuvres and a cash bar while competing to win silent auction gift baskets. Patrons can also finish Christmas shopping at the Gift Card Pull – a $25 purchase guarantees a minimum $25 value gift card to local shops and restaurants.
During the home tour, Flower Mound High School acapella choirs will greet guests at each home with Christmas carols.
Following the tour, guests are invited to Bridlewood Golf Club for additional hors d'oeuvres, a dessert table and a Mistletoe beverage compliments of the Women of Flower Mound. The Tinsel Ticket WOW! basket will be awarded, silent auction gift baskets distributed and pictures at the Santa photo booth will wrap up an evening to remember.
Proceeds from this year's FUNdraiser will benefit the Women of Flower Mound Scholarship Fund. Almost $20,000 in scholarships were awarded by the Women of Flower Mound to local high school seniors last year.
Tickets are on sale now at www.womenofflowermound.org
Breakfast with Santa: Bring your little ones to join Santa for a pancake breakfast at the Community Activity Center.
Take-home arts and crafts will be provided by the sponsor of this event, Primrose School of NE Flower Mound, and the kids get to read their Christmas wish list to Santa himself.
Don't forget to bring a camera for the event on Saturday, Dec. 14 from 8:30 a.m. to 10:30 a.m. Pre-registration is required, so contact the CAC for more information.
Highland Village
Christmas at the Ranch: Throughout the Christmas season, Doubletree Ranch Park will be turned into a winter wonderland with lights, ornaments and carriage rides. On Saturday, Dec. 7, there will be family-friendly activities including Christmas carolers, a special visit from Santa and his reindeer and a children's workshop. The event starts at 10 a.m. and end at 1 p.m., so stop by and have some holiday fun.
Wine Down with the Grinch: If you're looking for a perfect date night this holiday season, look into Highland Village's Wine Down event with a special visit from the Grinch himself. The night will include live music, adult beverages and hors d'oeuvres.
The event will take place on Friday, Dec. 13, at the Doubletree Ranch Park. Tickets can be reserved online (https://apm.activecommunities.com/hvparks/Activity_Search/1589) or at The Robert & Lee DuVall Center. Registration closes Friday, Dec. 6.
For sponsorship opportunities and general questions, please contact Adam Richter ([email protected]).
Highland Village seeking veterans to honor: City Council is asking all Highland Village veterans who meet the criteria to sign up and receive the placement of a 2-inch by 6-inch plate that is funded by the family or a sponsor to be placed on a stone monument in an upcoming ceremony by the city.
If you are a veteran or know of a veteran that you would like to commemorate, please fill out the following application (PDF) (www.highlandvillage.org/DocumentCenter/View/780/Application-for-Veteran-Memorial-Recognition—final) and submit it to the office of the City Manager. Once approved, the plate will be ordered. Email Crystal Babcock ([email protected]) or call (972) 899-5131 with questions or for more details.
Lewisville
Shop at First Fridays in Old Town Lewisville: Stroll up and down Main Street during First Fridays in Old Town Lewisville, where you and your family and friends can come together and catch multiple live music acts and lots of special offers and discounts from local artisans.
Starting at 6 p.m. on Friday, Dec. 6, shop participating businesses including Bendt Distilling Co, Blackall Photography LLC, Bridal Boutique Sweet Caroline's candy shop, Irene's Bakery and many more.
First Fridays is a local collaboration of business and pop-up artisans and vendors, so you're sure to find something that fits your fancy.
Holiday Stroll: From pancakes and photos with Santa beginning at 8 a.m. to hay rides through Old Town until 8:30 p.m., the City of Lewisville has a full day of family events for the 2019 Holiday Stroll on Saturday, Dec. 7.
This year's holiday festival also features Christmas ornament painting, a Toy Run motorcycle ride, scavenger hunt, plaza movie, music, petting zoo and much more.
The Huffines Auto Dealerships Lewisville Christmas Parade will be at 3 p.m. Anyone interested in participating should visit www.cityoflewisville.com and fill out an online application by Nov. 25.
Grand Ol' Christmas Show: The Medical City Lewisville Grand Theater is hosting a one-of-a-kind musical variety show of a live 1940's radio broadcast filled with Christmas classics and original sketch comedy antics.
Two shows are scheduled for 3 p.m. and 7 p.m. on Saturday, Dec. 14. Purchase tickets online at mclgrand.tix.com.
Lake Dallas
Lighting Up the Season: Start your holiday spirit with the City of Lake Dallas Lighting Up the Season from 5 p.m. to 7 p.m. on Saturday, Dec. 7.
The event at Lake Dallas City Hall will feature live performances by the Lake Dallas Middle School Choir and the Lake Dallas High School Jazz Ensemble. Enjoy cookies, hot chocolate and a free book with the Holiday Book Giveaway.
And Santa Claus will also arrive to visit with kids of all ages and light the city's tree.
Hickory Creek
Annual Tree Lighting: Join the city of Hickory Creek on Friday, Dec. 6 from 6 p.m. to 8 p.m. for the Annual Tree Lighting.
CoServ's Snackin' Wagon will provide refreshments; Boogie Woogie Choo Choo Train offers rides; a Gingerbread House Contest engages the whole family; and Santa will stop by for a visit.
This holiday event will take place outside Hickory Creek Town Hall, so bring your family and indulge in some Christmas cheer.
Denton County Holiday Closures for Christmas, New Year
Denton County offices will be closed on Tuesday, Dec. 24 and Wednesday, Dec. 25. All offices will reopen at the regularly-scheduled times on Thursday, Dec. 26. County offices will also be closed on Wednesday, Jan. 1, 2020, and will reopen at the regularly-scheduled times on Thursday, Jan. 2, 2020.
Connect With Us:  Be sure and connect with Denton County on Facebook at  www.facebook.com/DentonCountyTX and on Twitter @DentonCountyTX.
If you have any questions or comments, please let me hear from you. My email is [email protected] and my office number is 972-434-4780.