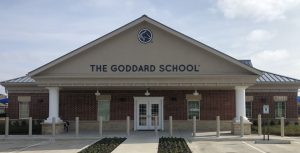 The Goddard School, a nationally-acclaimed early childhood education franchise, opened last month in the Harvest community in Argyle/Northlake.
Susie Patton and Kaylin Walker, onsite owners of the newest Goddard School, previously taught elementary school children before deciding to open an early childhood education facility of their own, according to a news release from Goddard Systems. They saw there was a need in their community for a high-quality early childhood education program that provides a play-based learning experience in a nurturing environment.
"Deciding to make the switch from our previous profession, we were comforted in knowing that we would still be working with children and providing what they children need – a safe and nurturing environment where they are encouraged to develop a love for learning," Patton said.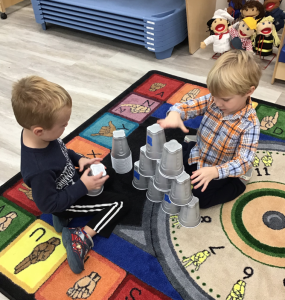 "We want to reach as many children as possible and provide the best-in-class programs to area children," Walker added.
For more than 30 years, The Goddard School has used the most current, academically endorsed methods to ensure that children from 6 weeks to 6 years old have fun while learning the skills they need for long-term success in school and in life, according to the news release. Teachers collaborate with parents to nurture children into respectful, confident and joyful learners.
The Goddard School's Cognia- and Middle States-accredited F.L.EX. Learning Program reaches more than 65,000 students in more than 500 Goddard Schools in 37 states. Its comprehensive play-based curriculum, developed with early childhood education experts, provides the best childhood preparation for social and academic success.
The newest Goddard School, located at 7851 Cleveland Gibbs Road, is now enrolling, and it is open Monday to Friday from 6:30 a.m. to 6:30 p.m.