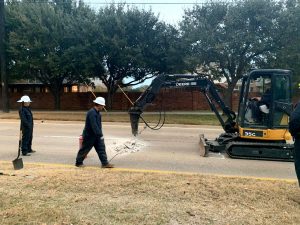 Morriss Road near College Parkway was shut down in both directions Thursday night into early Friday morning due to a gas leak.
The road was first closed a bit before 5 p.m. Thursday. Flower Mound Fire Department spokesman Brandon Barth said Atmos, the gas company, had to dig a deep hole in the northbound lanes between College Parkway and Waketon Road to get to the gas leak.
The road reopened during rush hour on Friday morning.