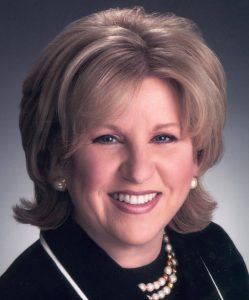 State Senator Jane Nelson (R-Flower Mound) filed over the weekend to run for re-election to Texas Senate District 12.
"I am running for re-election to ensure that the values and priorities of Senate District 12 are strongly represented in Austin," Nelson said. "As Chair of the Senate Finance Committee, I have authored three balanced budgets that fund the needs of our growing state while still cutting taxes. Last session, we delivered $5 billion in property tax relief, invested $6 billion in education and $800 million in border security — all while staying within constitutional spending limits. I am proud of our conservative record that keeps Texas on the path to prosperity."
Nelson has authored legislation to combat human trafficking, fight opioid abuse and address the backlog of sexual assault kits, according to a news release from her campaign. She also authored a constitutional amendment, Proposition 6, to reauthorize the Cancer Prevention and Research Institute of Texas. Texas voters overwhelmingly approved the proposition in this month's election.
"I am proud of Texas voters for reauthorizing CPRIT and continuing its important mission to prevent and find treatments and cures for cancer," Nelson said. "Since CPRIT was established, Texas has more than tripled its investment in prevention and has made more than five million cancer prevention services available to Texans in all 254 counties."
Nelson has served in the state Senate since 1992, the last 17 years of which has been in District 12, which includes part of Tarrant and Denton counties. She is a businesswoman and former teacher, and is currently Chairman of the Senate Finance Committee and the highest-ranking Republican in the Texas Senate. She is the Co-Chair of the Health & Human Services Transition Committee and also serves on the State Affairs Committee, the Legislative Budget Board, the Legislative Audit Committee, the Select Committee on Mass Violence Prevention and Community Safety as well as the Select Committee on Texas Ports. She and her husband, Mike, have 5 children and 12 grandchildren.