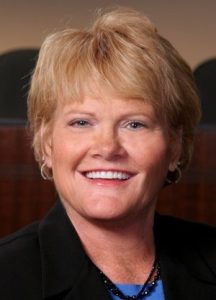 Fall and cooler weather has finally arrived! I do love the warmer weather but after the record heat this summer I welcome the cooler temps! November is one of my favorite times of year because it is the season to be thankful. We always have something in which to be thankful.
I am grateful to our Veterans. In Highland Village we have honored and remembered the men and women who serve in our armed forces to protect our country for many years. On the south side of the Municipal Complex we have the Armed Forces Monument and the Veterans Monument. Twice a year, around Veterans Day and Memorial Day, we hold the Honor Our Veterans ceremony where the names of Highland Village veterans, living or deceased, are placed on the Veterans Monument. If you would like to honor a Highland Village veteran this way, visit the City website at highlandvillage.org for qualifications and details.
In April 2005 our City received news one of our own had given the ultimate sacrifice in defense of our country. PFC Aaron M. Hudson was serving in Iraq as the gunner in his MP team. They were traveling between Baghdad and Camp Taji in Iraq when an improvised explosive device detonated next to his vehicle. PFC Hudson was fatally wounded just a month away from his 21st birthday. PFC Hudson is honored and remembered on the Veterans Monument at the Municipal Complex. He is the only Highland Village resident killed in action.
Recently a group of residents approached us requesting the City name an amenity in honor of Aaron. I'm proud to say we have found what all believe is the perfect structure in which to honor PFC Hudson. We have approved and will be moving forward with naming the newly constructed Doubletree Ranch Park pedestrian bridge the "PFC Aaron M. Hudson Memorial Bridge." The group of residents, known as Friends of PFC Aaron Hudson, are seeking funding to add a storyboard and monument as a legacy to our hero. I have learned from the family their home backed up to Doubletree Ranch Park. Aaron and his friends spent many weekends and afternoons playing in the open space and fishing in the pond. I believe the naming of this bridge in Aaron's honor is something he would have liked. Family and friends of Aaron agree. If you would like to help honor PFC Aaron M. Hudson by providing a donation, please visit facebook.com/pfcAaronHudson and look for the GoFundMe page link which will be set up and managed by the Friends of PFC Aaron Hudson group.
We are continuing the tradition of bringing in the holiday season with Our Village Glows on Saturday, November 23, at The Shops at Highland Village, beginning at 5 p.m. The City partners with the Highland Village Women's Club and The Shops at Highland Village to bring this festive event to the community. Once again this year the 60-foot Christmas tree will feature a themed "Let it Glow, Holiday Light Show Spectacular" which includes 245,300 LED tree lights synchronized to holiday music. This is a great family event with musical entertainment, horse-drawn carriage rides, face-painting, cookie decorating, ornament making and pictures with Santa. I hope to see you all there as we kick off the holiday season in Highland Village.
There are some new events taking place this year. Our Parks Department is hosting the Wine Down with the Grinch on Friday, December 13. This event is for adults age 21 and up and is a perfect date night opportunity for couples this holiday season. Attendees will experience live music, adult beverages, hors d'oeuvres, and a special guest appearance from the Grinch. Space is limited for this event so you'll want to sign up early.
Then on Saturday, December 14 come to Doubletree Ranch Park for Christmas at the Ranch. Bring the whole family for Christmas carolers, Santa's workshop for children, a special visit from Santa and his reindeer, ice skating rink, large snow hill and much more. You'll want to visit the Doubletree Ranch Park throughout the holiday season as it will be turned into a winter wonderland with Christmas lights and various lawn ornaments. Insider tip, it's a great place to snap that family holiday photo for you Christmas card procrastinators.
We have the annual Parade of Lights holiday lighting contest again this year. It is so much fun to see the creativity of our residents as they decorate their homes for the holiday season. The Fire Department will once again escort Santa through our neighborhoods, be sure to check the city website for the date he will be on your street. And mark your calendar to visit Santa at the Highland Village Fire Station on Saturday, December 1 from 1 p.m. to 4 p.m.
While we are enjoying the month of thankfulness, the local business owners are gearing up for the holiday season. This is the busiest time for our retailers and restaurants and it is the perfect time for you to see what we have to offer in Highland Village. You know we've long said "We have it all in Highland Village" and I truly believe we do. I hope you'll make your plans to experience Highland Village as you prepare for holiday gatherings and gift giving. Keeping our sales tax dollars at home not only benefits the business owners who have chosen to set up shop in Highland Village, it also benefits our local economy.
I am thankful for each of you. I see our community pull together to help one another, generously give to those in need and share their time and talents. Highland Village is a wonderful place to live and serve, I am thankful to serve as your Mayor. I wish each of you a happy Thanksgiving and memorable times with family and friends. Remember, gratitude is an attitude and it is thankful people who are happy people.