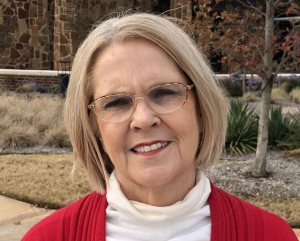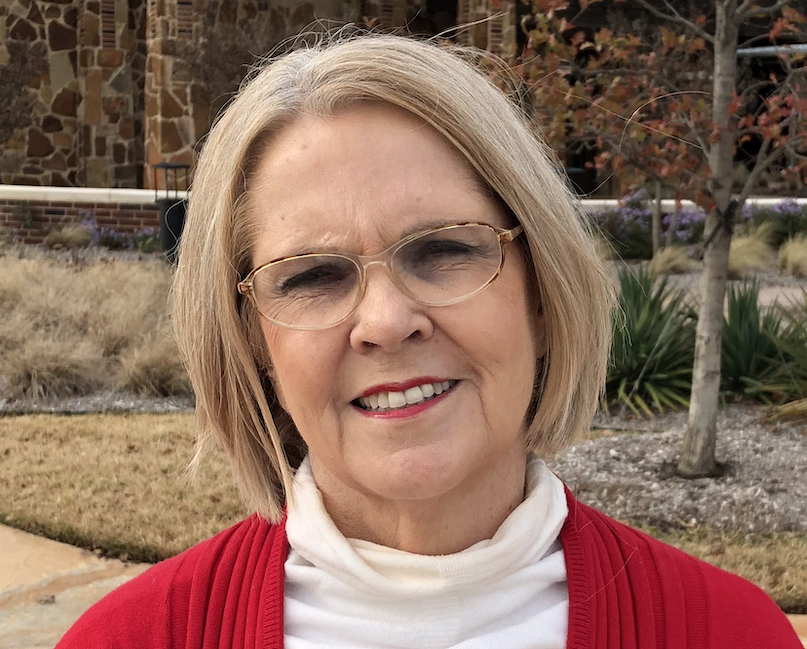 With Thanksgiving just around the corner, I'm very thankful to God for the privilege of living in this wonderful country, this awesome state and this amazing county. I also want to give thanks for the efforts of many in Denton County who go the extra mile to ensure we deliver the best services to you – our customer.
It is important to all of us that we hold ourselves accountable in all aspects of our operation. We understand the importance of providing quality assistance whether you are registering a vehicle, voting in an election, dealing with our sheriff's deputies or driving our roads to get to and from work and home.
Our role is to serve you. And we are thankful for the opportunity to do so.
Denton County Budget and Purchasing Departments recognized as among the state's best … AGAIN!
Please join me in congratulating the Denton County Budget and Purchasing Departments for recently receiving significant recognition for their work.
The Distinguished Budget Presentation Award was given for the current budget to Jona Macsas and her Denton County Budget Office team from the Government Finance Officers Association (GFOA). This was the 27th year in a row for the Denton County Budget Office to receive this award, which is the highest form of recognition in governmental budgeting.
For the 24th consecutive year, our Purchasing Department was honored with the 2019 Excellence in Procurement Award, which recognizes organizational excellence in public and non-profit procurement. Award criteria are designed to measure innovation, professionalism, e-procurement, productivity and leadership attributes of the procurement function.
Scott Arledge, CPPO, Director of Purchasing, and his team were one of only 48 agencies in Texas and only 42 counties in the U.S. and Canada to receive this prestigious award from the National Procurement Institute, Inc. and ours is one of only five agencies to have received this award for 24 consecutive years.
These honors demonstrate how important it is to me and the entire Commissioners Court that we continue to provide quality services to our residents by ensuring we follow the best practices possible.
Denton County Public Health Honored as Patriotic Employer
Denton County Public Health (DCPH) Director Dr. Matt Richardson was recently honored by Bob Martinez, DCPH Public Health Preparedness Coordinator, with recognition from the Office of the Secretary of Defense.
The certificate from the Office of the Secretary of Defense honors both Dr. Richardson and DCPH as a Patriotic Employer for contributing to national security and protecting liberty and freedom by supporting employee participation in America's National Guard and Reserve Force.
I am thankful for Dr. Richardson's commitment to supporting our employees' continued involvement the National Guard and Reserve Force, and I'm thankful to our county employees who serve our country, as well as to all our military personnel who defend our freedoms.
Denton County Recognizes Employee With John A. Scott Award
Every year, one of our more than 1,700 employees is honored with the John A. Scott Award, named for a former Director of Facilities. Employees submitted the names of 21 co-workers who demonstrated commitment to excellence and dedication to the people of Denton County.
Budi Yulianto, who has worked for Denton County in the Department of Technology since October 2001, was this year's recipient. He was honored during a recent Denton County Commissioners Court meeting and at the annual employee picnic.
Budi is an integral mechanism of the Denton County machine; he works tirelessly to keep the County website, IntraSite, and applications for both employees and the public running at all times. He does this all while maintaining a positive attitude and continually focusing on providing exceptional customer service.
Budi has repeatedly demonstrated his ability to adapt and evolve in the ever-changing realm of technology. Much of what the County accomplishes on a daily basis wouldn't be possible if it weren't for the efforts of Budi and his team under his leadership.
Budi's work ethic is like no other; he is always quick to respond to an email, whether he's busy with other work, at home in the middle of the night, or even on vacation. Even though his department is always busy, you would never know because Budi is always willing to lend a helping hand to anyone in the county.
Budi is described as being an outstanding leader, a master of his trade, hard-working, dedicated, and dependable. He is well respected by everyone that works with him because he has high moral values and true integrity.
Other employees who were also recognized as runners up for the award include: Ali Silva (442nd District Court), Laura Medcafe and Jennifer Harbour (Purchasing), Brittney Lasley and Shannon Ward (Juvenile Probation) and Joe Paul Gallo (Public Health).
I want to personally thank each of these honored employees for all they do for Denton County, and I want to thank you, our citizens, for the trust and responsibility you have placed in your County Commissioners Court.
If you would like to receive an e- newsletter, please contact Precinct 4 Commissioner Dianne Edmondson at [email protected] and ask to be placed on the email list. You may phone her at (972) 434-3960. Her office is located in the Southwest Courthouse, 6200 Canyon Falls Drive, Suite 900, in Flower Mound.