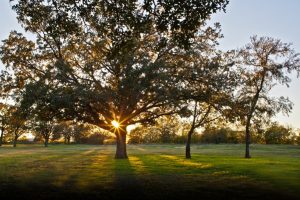 Friday Afternoon Update: The town of Argyle has postponed its Arbor Day Celebration to the spring because of "scheduling and weather-related issues."
The weather forecast for Sunday in Argyle is partly cloudy, a high temperature of 64 degrees, winds between 10-20 mph and 10% chance of rain.
The town will hand out free trees at Argyle Town Hall from 8 a.m. to 5 p.m. Monday through Friday next week. The trees are available one per household on a first come, first served basis.
Original Story: The towns of Argyle and Flower Mound will hold Arbor Day events and give away free trees to residents this weekend.
Flower Mound's event is scheduled for 10 a.m. to noon on Saturday at Westchester Park, 3100 Cross Timbers Road. In addition to the tree giveaway, the Town will dedicate the new arboretum at Westchester Park, according to a town news release. The event will include a live tree planting and announcing the winners of the Town's Tree Recognition Program.
Argyle will host its first Arbor Day Celebration from 3 to 6:30 p.m. on Sunday at Unity Park, 135 Crawford Road. The town will hand out 150 free tree seedlings and raffle off prizes. Bounce houses and food trucks will be on site. Dallas-based Motown band Memphis Soul will perform, as will choir, band and dance groups from Argyle ISD and Liberty Christian School.
Different states choose to hold Arbor Day — a holiday in which people are encouraged to plant trees — at different times, and in Texas, it's the first Friday in November.