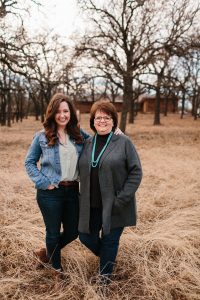 A local mother-daughter duo is working toward opening a new small wedding and event venue near Argyle.
At The Table will be located in a renovated home on Crawford Road, just outside Argyle town limits. For Deanie Willis and her daughter, Katie, the new business' expected winter opening will be a dream come true.
"We always had a dream of going into business together," said Deanie, who lives in Argyle and used to own The General Store in town.
Deanie and Katie are renovating the home to have a commercial kitchen, a gazebo in the backyard and two event rooms: one for weddings and events of about 50-85 people, and a smaller one for smaller gatherings. In addition to running the venue, they will also be handling all the wedding/event planning needs.
Deanie said she and Katie "looked for a long time for a location" before finding the house on Crawford, near I-35W.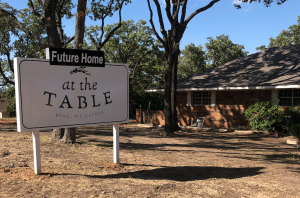 "The structure of the house is not going to change, but you won't know it's the same place when we're done with it," Deanie said.
At The Table will also serve brunch on the weekends and possibly other events during the week, "but we're not classifying ourselves as a restaurant." It will also offer catering services and baked goods, including cakes, pies, cupcakes, cookies, muffins and sweet breads.
At The Table is taking bookings for February. Click here for more information.