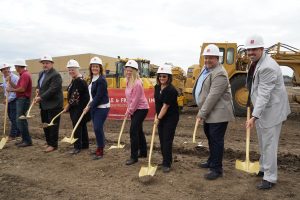 Argyle ISD broke ground this week on Phase II of the new Argyle High School.
This phase will add an auditorium and additional classrooms to the current Argyle Middle School. Once the construction is complete, the current Argyle Middle and High Schools will swap.
The new Argyle High School is scheduled to be ready for the 2021-22 school year. It will be a state-of-the-art facility that can accommodate 1,750 students in grades 9-12, according to a news release from Argyle ISD.
The May 2017 bond election, which was approved by voters, funded this and many other projects.