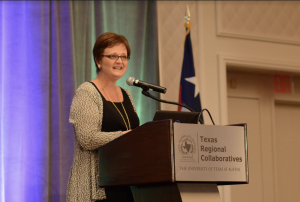 Brenda Williams, a STEM teacher at Argyle Intermediate School, has been named by the White House a recipient of the Presidential Awards for Excellence in Mathematics and Science Teaching.
PAEMST are the nation's highest honors for teachers of science, technology, engineering, mathematics, and/or computer science teaching, according to a news release from the National Science Foundation. With this award, teachers will receive $10,000 from the National Science Foundation, a certificate signed by the president and a trip to Washington, D.C. to celebrate their accomplishments. While they are in D.C., they will participate in professional development activities and network with fellow STEM educators from across the nation.
"Brenda Williams represents the most outstanding teachers America has to offer and serves as both a model and an inspiration to students and fellow teachers," the news release said.