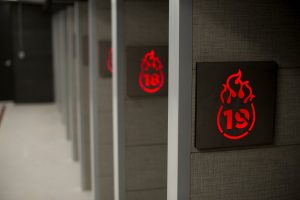 Crossfire Defense Academy & Range is closing after less than two years in Flower Mound.
Owner David Vaught made the announcement Tuesday on the business' Facebook page.
"It is with great sadness that we are announcing that Crossfire Defense Academy is closing," the Facebook post said. "We appreciate all of your support and patronage. This has been a dream for 30+ years. Hopefully someone will come in and continue where we left off."
Crossfire Defense Academy opened in late 2017 in the Lakeside Business District at 801 Patriot Way with four areas to work on self-defense: indoor shooting ranges, a gym, retail store and martial arts studio.
The business will be having an inventory liquidation sale this weekend and next and weekend. If you have any questions, contact [email protected]