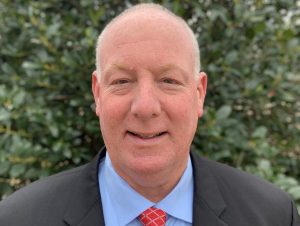 Greetings from Town Hall,
Approved 2019-2020 Fiscal Year Budget and Tax Rate
Residents will find the adopted budget and tax rate information on the town website. The first public hearing was held on Tuesday, September 3, at 7 p.m. The second public hearing was held on Monday, September 16, at 7 p.m. The final meeting to adopt the budget and tax rate was held on Friday, September 20, at 7 p.m.
The proposed budget fully funds the requests of our public safety departments, town administration, court and provides for other town needs and responsibilities. The adopted tax rate is the current rate at .23000/$100.
Thank you to our residents for your assistance and help during the budget process.
I especially want to thank our town council members, town treasurer, department heads, staff, employees and partners for their commitment and dedication during the year.
Our town is blessed and thankful for the hard work of Mayor Pro Tem Scott Whisenhunt, Deputy Mayor Pro Tem Joe Dent and Councilmembers Anita Nelson, Billie Garrett and Von Beougher. I want everyone to know that these five outstanding council members work daily for the residents and for our town. They have my full support and thanks now and in the future. I hope they all continue to represent and serve our town.
Cedarcrest Lane Paving Project
The Cedarcrest Lane asphalt paving project is complete. Thank you to our residents for your patience during this public works project.
Application request to replat vacant lots on Creekside Drive and Villa Creek
The town received a request to replat five vacant lots on Creekside Drive and Villa Creek into three lots.
The Planning and Zoning Commission held a public hearing on Wednesday, September 11, at 6 p.m. and voted to deny the request as its recommendation to town council due to incomplete information for the town engineer.
The town council held its public hearing on Monday, September 16, at 7 p.m. The applicant completed the required information sheet for the town engineer and therefore the town engineer and town attorney recommended council approve the replat request.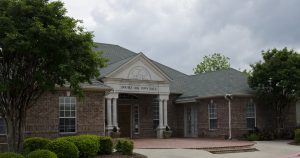 Town Hall Renovations
The renovations inside town hall are going well. There's fresh paint, new carpet and better lighting. The outside of town hall and the park pavilion will also receive new paint. More enhancements will continue over the next few months. Special thanks to town council, town employees, former council members, our contractors, our partners and our residents who have volunteered their time. There will be more on renovations in next month's column. Everyone is pitching in to help and that's the Double Oak way.
Future Land Development
Double Oak is close to build out. There are some single platted one-acre lots and other larger tracts that can be subdivided and replatted. The town has recently been told the approximate 24+ acres located at FM 407 and Simmons Road may go up for commercial sale. The property is currently used for pasture, Living Earth, Sundance Ranch and a home. This property is bounded by Simmons Road, FM 407 and Carruth Estates. Many years ago, the town came to agreement with the Upper Trinity Regional Water District to reserve sewer capacity in an existing mainline for future non-residential use. I expect to see a for sale sign on this property in the near future.
Town Secretary Information Email Group
Town Secretary Eileen Kennedy maintains a group email to distribute town information. Please email Eileen at [email protected] to be added to her list.
Happy Halloween from the town of Double Oak!