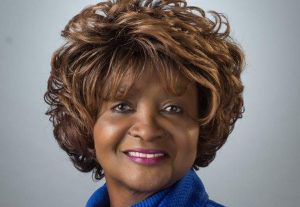 Lewisville Attracts Major 5G Manufacturing Facility
As you have likely heard by now, Ericsson Inc. will soon build a new manufacturing facility to produce 5G Advanced Antenna System Radio Module products in Lewisville. This is great news for both Lewisville and Denton County.
Ericsson is known worldwide for its innovation as well as its compassion in creating sustainable solutions to global issues. I feel that we are very fortunate they have chosen our county and, specifically Lewisville, to further expand their dedication to superior customer service.
The announcement last month from Gov. Greg Abbott's office revealed the facility will create more than 400 new jobs and bring $134 million in capital investment to the county.
Ericsson provides communication and network equipment, software and services for network and business operations, and is one of the leading providers of information and communication technology, according to a news release from Gov. Greg Abbott's office. Ericsson Inc. received a $3,592,400 grant from the Texas Enterprise Fund.
For more information about the company, visit Ericsson Inc. 
Highland Village Involves Children, Residents in New Kids Kastle
In a Kids Kastle Design Day last month, the City of Highland Village hired a consultant, Play By Design, to visit Highland Village elementary schools and gather ideas for a playground from student suggestions. Then, the city organized a Design Day where residents were invited to the Briarhill Middle School gymnasium where hundreds of student drawings lined the walls. The consultant met with students and parents attending the event and then drew a preliminary design which was revealed later the same day at the school.
The Kids Kastle Community Build project will then have a 3D conceptual drawing pf the design created and volunteer committees will be organized to help build the play area and seek sponsorships. Demolition of the existing Kids Kastle is anticipated in November. Information on the project is available at www.SpeakUpHV.com.
Kudos to the city and community for working together on this project.
Flower Mound Police Department Open House Oct. 12

The annual Flower Mound Police Department open house is scheduled from 10 a.m. to 2 p.m. on Oct. 12 at 4150 Kirkpatrick Lane.
A tour of the station, a look inside the vehicle fleet and a meeting with K-9 Officer Ares will be available.
In addition, residents can receive digital child ID kits and a free child safety seat inspection by appointment (972-874-3343). Visitors can enjoy free popcorn, hot dogs and bottled water.
Lake Dallas Touts Small-Town Charm
This unique lakeside city along the shores of Lewisville Lake covers 2.7 square miles with a population of around 7,260 residents, City of Lake Dallas Mayor Michael Barnhart told us during a recent Denton County Commissioners Court meeting.
With its largest employer as the Lake Dallas Independent School District, much of what you'll experience when visiting Lake Dallas is the welcome you'll receive when meeting residents or visiting the unique locally-owned restaurants and shops.
From the redevelopment of Flourish Salon Suites and the Evolutions Brands Corporate Office to new development in the form of duplexes and tiny homes, the city continues to evolve.
The city developed new dog exercise yards and, with residents' help, raised more than $20,000 in donations for the animal services department.
Transportation is a key issue for the community with an average of 19,080 vehicles crossing the Lewisville Lake Toll Bridge daily. Lake Dallas officials are working with the county to create two left turn lanes on Swisher at the Interstate 35E intersection to help relieve backed-up traffic.
In addition, the city is working the Shady Shores and us for repairs to Shady Shores Road, which has been closed to flooding in recent years and suffered road deterioration.
Whether you are passing through Lake Dallas on the way to and from work or enjoying the lakeside recreation at one of its facilities, be sure to stop by the city's charming downtown to eat a bite. It will be well worth your visit.
Connect With Us:  Be sure and connect with Denton County on Facebook at www.facebook.com/DentonCountyTX and on Twitter @DentonCountyTX.
If you have any questions or comments, please let me hear from you. My email is [email protected] and my office number is 972-434-4780.