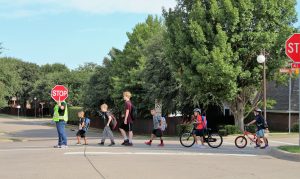 At Monday night's Town Council meeting, Flower Mound Police Chief Andy Kancel demonstrated his admirable "glass half-full" outlook, with his update on the town's resumption of overseeing the crossing guard program.
He stated he hopes the previously controversial political topic will become merely one of the many successful programs under the town's police department.
Following some council members meeting with a few disgruntled employees, the council voted 3-2 this August to terminate the second-year contract with the California-based All City Management Services (ACMS). The police department was given a 90-day timeline to once again administer the program as of Nov. 6.
"Our staff has worked diligently to meet that timeline," Kancel said. "And, I have confidence that we're going to get there."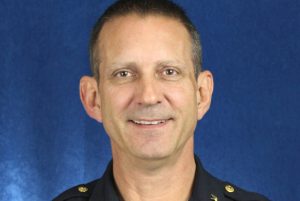 Kancel said that the department held three job fairs and there have already been 84 applicants to be guards for the 62 sites at 22 schools. He added that 28 of the applicants have been ACMS guards and that there have been 52 conditional offers made, with two additional offers pending.
One of the positive outcomes of the police department's new crossing guard program was a re-examination of the previous town program. Instead of using active police officers to fill vacant crossing sites as it had in the past, the new program will use department in-house and sworn-in civilian staff members to cover the locations.
Kancel said the new approach will eliminate the main concern of pulling on-duty officers from their assigned duties to cover absent guards.
He said that once the prospective guards pass their background and drug screening checks, there will be six orientation sessions scheduled for the end of October.
There should be a quicker response-time to problems because residents can call the police department directly, rather than needing to call ACMS first.
Additionally, the department is going to launch an interactive site map, so residents can see what times a site needs to be staffed.
"So, this is looking terrific," said Kancel.