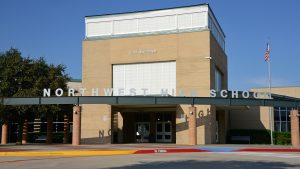 A lockdown of Northwest High School was lifted after about an hour-and-a-half Friday.
Police investigated the validity of a threat a NHS student media on social media, according to a news release from Northwest ISD. During the lockdown, all students and staff were safe, and police found no weapon on campus.
"Any threat is taken very seriously as well as the safety of our students and staff," says a letter that was sent to the families of NHS students.
The high school is located south of Justin near Hwy 114 and FM 156. The nearby Hatfield Elementary School, Pike Middle School and the NISD administration building were placed in a brief lockout as a precautionary measure.