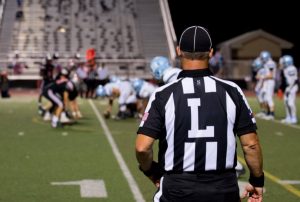 Argyle 67, Sanger 6
Bo Hogeboom passed for 305 yards and 5 touchdowns on Friday night in a rout of Sanger.
The Eagles scored five, first-quarter touchdowns, including two touchdown passes (67, 53) to Cole Kirkpatrick, a 7-yard pass from Hogeboom to CJ Rogers, a 1-yard run from Tito Byce and a 79-yard punt return from Zach Stewart.
Hogeboom hit Jasper Lott on a 33-yard touchdown pass and Drew Adams on a 24-yard pass to make it 47-0 Argyle before Sanger broke through with a touchdown of it's own.
Kirkpatrick then scored on an 85-yard kickoff return to make it 54-6 at halftime.
In the second half, back up quarterback Ethan Depiro hit Riley Page on a 70-yard touchdown pass and Ward McCollum on a 25-yard pass for the Eagles to finish the game out.
Argyle, 5-0 overall and 1-0 in district, will host Paris North Lamar at 7:30 p.m. on Friday, Oct. 11.
Check out our #highlightvideo over Friday's #txhsfb game against Sanger https://t.co/biMBIsm9oG @argylegridiron @ArgyleSports #dctf pic.twitter.com/EerzWE5o3S

— The Talon News (@TheTalonNews) October 7, 2019
Southlake Carroll 46, Guyer 34
The Wildcats dropped their first game of the season on Friday night, losing to undefeated Carroll.
Guyer jumped out to a 14-0, first quarter lead, when Eli Stowers hit Seth Meadors on touchdown passes of 4 and 21 yards.
Kaedric Cobbs would add a 4-yard touchdown run in the second quarter, but the Dragons scored on three touchdowns and a field goal and led 25-21 at half.
Carroll would score 14 unanswered points between the third and fourth quarters, but Guyer rallied.
Stowers hit Deuce Harmon on a touchdown pass and then broke a 41-yard run to bring the game to within five points.
Carroll scored again late in the fourth quarter, however, to put the game away.
Guyer, 4-1 overall and 1-1 in district, will next play Timber Creek in Fort Worth at 7 p.m. on Thursday, Oct. 10.
Flower Mound 55, Irving 0
The Jaguars improved to 2-0 in district and 4-1 on the season with a shutout victory over Irving.
Blake Short threw touchdown passes to Reid Touchstone (11 yards), Parker Clark (31 yards) and Reece Carter (23 yards) in the first half, and Bert Auburn kicked field goals of 23 and 41 yards.
Pierce Hudgens also scored on a 1-yard run and Markel Session returned an interception 72 yards for touchdown, as Flower Mound led 41-0 at halftime.
Parker Clark scored on a 13-yard run and Colby Clark scored on a 2-yard run to close out scoring for the Jaguars.
Short tossed three touchdown passes in the game.
Flower Mound will host Irving Nimitz at 7 p.m. on Friday Oct. 11
Marcus 53, Irving Nimitz 7
The Marauders improved to 2-0 in district competition on Thursday night, blowing out Irving Nimitz.
Ethan Barr got things going for the Marauders on a 1-yard touchdown run, and Garrett Nussmeier connected with Collin Sutherland (16 yards) and J. Michael Sturdivant (46-yards) on two touchdown passes as Marcus jumped out to a 22-0 first quarter lead.
Sturdivant added two more touchdowns in the second quarter on a 40-yard run and 40-yard pass, and the Marauders led 36-0 at half time.
Ty'son Edwards scored on a five yard run in the third quarter and Jaden Robinson scored on a 7-yard pass from Nussmeier, and Jacob Scott finished off the scoring for the Marauders with a 37-yard field goal.
Sturdivant finished with 139 yards receiving and two touchdowns, and ran for a third touchdown in the game.
Marcus will play Hebron at 7 p.m. on Friday, Oct. 11 in Flower Mound.
There's just something about the "STCDA Grays." #STCDA #ELITE #TXHSFB pic.twitter.com/514TQTzlPK

— Marcus Football (@MarcusFootball) October 3, 2019
OTHER SCORES:
Liberty Christian 52, Austin Hyde Park 0
The Warriors won their second straight game, defeating Austin Hyde Park by a score of 52-0 on Friday night. Liberty improved to 2-4 on the season. LCS will play at Fort Worth Nolan at 7 p.m. on Oct. 11.
Lewisville 45, Irving MacArthur 7
Hebron 35, Coppell 27